American stock markets differ from European and East Asian ones in that they are the most profitable. Shares of American companies are growing literally by leaps and bounds. The trend of 2022 is long-term investment in US stocks.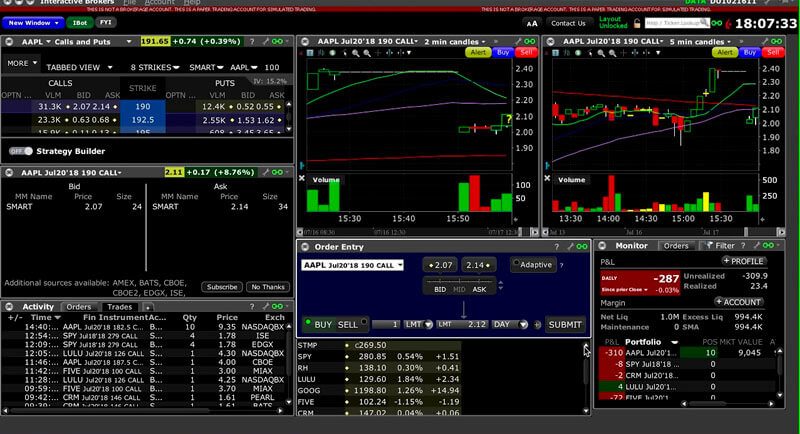 Overview of platforms for trading on US stock exchanges. The platforms below are ideal for trading on a specific US stock exchange. Consider their functionality, features, advantages and disadvantages.
Trading on the NYSE
The New York Stock Exchange (NYSE) is the world's largest stock exchange by total market capitalization of securities. It was founded in 1792 and continues to work to this day. The NYSE went public on March 8, 2006 with the acquisition of the electronic trading exchange Archipelago.1. In 2007, a merger with Euronext (the largest stock exchange in Europe) created the NYSE Euronext, which was bought by Intercontinental Exchange, Inc. (ICE), – the current owner of the NYSE.
TD Ameritrade is the best self-trading app
TD Ameritrade is a popular NYSE trading software. Over 700 mutual funds, no additional fees, no fees for using the trading platform. Margin trading requires a minimum deposit of $2,000.

Advantages:
Free access to all trading platforms.
24/7 real-time customer support.
The ability to use real-time streaming quotes for beginner traders.
Users can view and analyze over 400,000 economic indicators directly from the Fed's research department.
Minuses:
The application does not give access to fractional promotions.
eToro Platform
eToro is an online financial trading software for the NYSE developed back in 2006. Ideal for beginners who have just started learning to trade.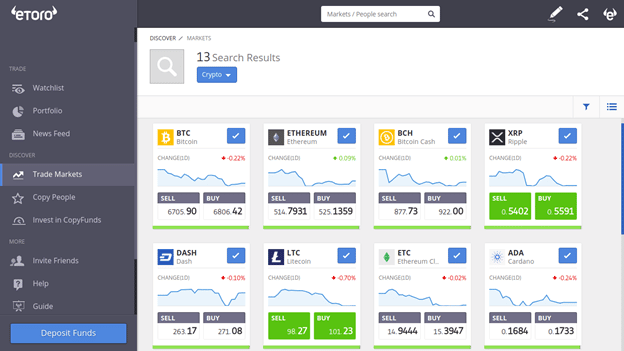 The platform offers the following types of trading:
ETFs (Exchange-traded funds).
Trading index funds and indices.
Social trading.
Trading contracts for difference.
Advantages:
Over 2000 tradable assets.
Possibility of free stock trading and purchase of fractional shares.
Flaws:
Slow withdrawal process – 1-2 business days.
High commissions for transactions.
Interactive Brokers: Best App for Active Traders
Interactive Brokers Group Inc. (IBKR) is a trading platform that was developed by experienced trader Thomas Peterffy in 1979. Over the past 42 years, the company has grown exponentially to become one of the largest brokerage firms in the world, with a net worth of more than $8.5 billion last year.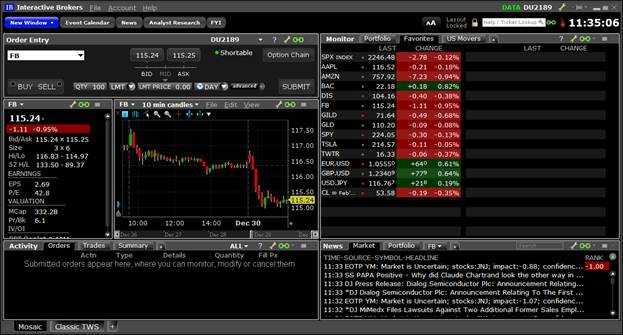 Interactive Brokers operates on 135 trading floors around the world, including the NYSE. IBKR offers professional and institutional traders direct access to trading, executing and clearing services for a wide range of electronically traded products worldwide. IBKR is overseen by several US regulators, including:
SEC (Securities and Exchange Commission).
FINRA (Financial Industry Regulatory Authority).
NYSE (New York Stock Exchange).
FSA (Financial Services Authority).
Interactive Brokers offers low commissions, provides the trader with privileged access to stocks, funds, futures, currencies, bonds from one account, and also pays a part of the transaction costs. Advantages:
Built-in tool for automatic analysis of the investment portfolio.
Mobile version of the platform.
Enhanced account options for US residents.
Regular stock market news.
Flaws:
Incomprehensible interface, especially when using the platform for the first time, as it cannot be translated into Russian.
Complicated account registration process.
Trading on AMEX
The American Stock Exchange (AMEX) was once the third most traded stock exchange in the United States. The exchange, in its heyday, handled about 10% of all securities traded in the US. Today, AMEX is known as an analogue of the NYSE. In 2008, NYSE Euronext acquired AMEX. The main difference from the NYSE is that most of the trading falls on shares of companies with a small capitalization.
Robin Hood
Robinhood is a platform for trading stocks on the AMEX stock exchange. Allows the trader to trade without commissions and extra fees. The trading application was launched back in 2013. Robinhood is currently valued at $7.6 billion and has over 10 million users. The platform offers one of the simplest and most convenient user interfaces, as well as a special mobile version.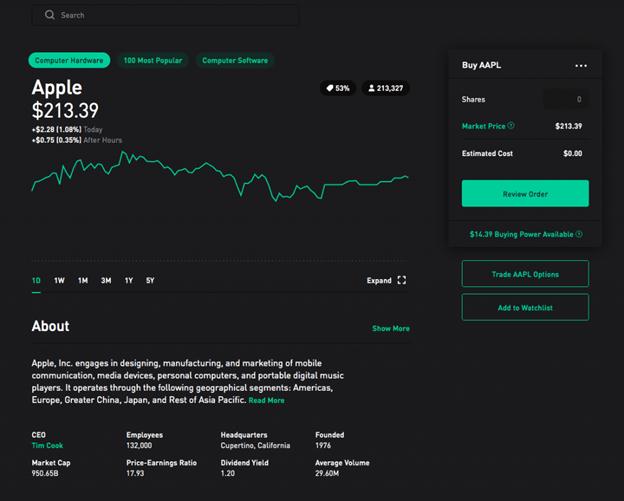 Robinhood differs from the above trading platforms in that it allows you to invest a small fraction of your finances. Users can invest in even the most expensive shares, such as Apple, Amazon, by purchasing only a part of the securities without paying their full price. Advantages:
Possibility to set an automatic cycle of making deposits biweekly, weekly, monthly and quarterly.
Cash dividends that users receive can be automatically reinvested in stocks or ETFs.
Robinhood offers its customers advanced order support – the ability to place stop orders, stop limit orders, limit orders and market orders.
The Robinhood trading app comes with Robinhood instant features that give users the ability to instantly access their deposits up to $1,000.
Flaws:
Limited customer support – Help desk staff take too long to respond to user requests.
fidelity
Fidelity is the leading brokerage for beginners and long-term investors. The platform is equipped with a full range of services, with support for various types of investments and transactions. The main feature is that there is no minimum deposit required.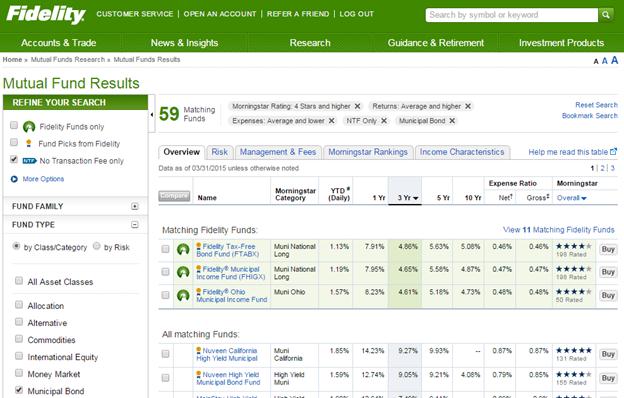 Traded Assets: Stocks, ETFs, Mutual Funds, Fractional Stocks, etc. Account types: brokerage, pension and educational.
Other highlights: Intuitive screens for entering trades and tracking results, and a social media-style feed with personalized account and investment information.
Advantages:
Support for a wide range of account types.
Extensive research and educational resources, regularly updated information on stock quotes, trends and price changes.
Flaws:
Limited number of ways to build charts and trends in the system.
Trading on the NASDAQ
NASDAQ is the second largest stock exchange and securities trading venue. Unlike other exchanges, the NASDAQ does not have a physical trading floor. All listed and OTC shares are traded electronically through an automated computer network. Ticker symbols in the NASDAQ stock market usually consist of four or five letters.
Libertex
Libertex is a trading platform founded in 1997. Currently regulated by the Cyprus Securities and Exchange Commission, but operates under US law and operates on the NASDAQ stock market. The total number of assets for possible transactions is 200.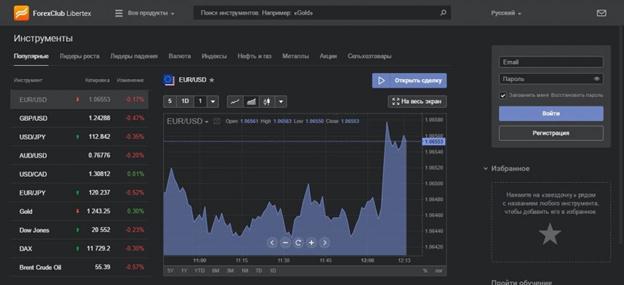 Especially for beginner traders, a demo account and a free trading course were developed. Advantages:
Favorable zero spreads.
Low commissions for transactions – 0.03%.
The minimum trading volume is 2000 rubles.
250 assets including indices, stocks, ETFs, commodities and bonds.
There is a mobile version of the trading platform.
Support for the MetaTrader 4 platform.
Flaws:
Not regulated by the FCA.
The average user does not have access to fundamental stock market research.
How to trade on the American stock exchanges NYSE, NASDAQ: https://youtu.be/o-7VGqcf20Y
AvaTrade
AvaTrade is a global trading platform regulated by ASIC, the Central Bank of Ireland, and the Japan Financial Futures Association. An ideal broker for day traders who are used to CFD trading. AvaTrade offers the lowest possible spreads. For example, most currency pairs can be bought and sold with a spread of less than 1 pip.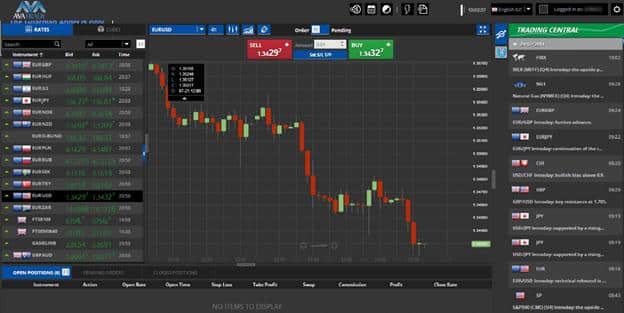 Advantages:
A wide range – stock indices, CFDs on ETFs, CFDs on commodities.
Access to social trading through third party providers ZuluTrade and Duplitrade.
Special application for mobile trading.
Low commissions for CFDs and tight spreads.
Flaws:
High fees for inactivity or being absent for too long.
Review of the best mobile trading apps
For Android
Apps from Webull and Robinhood brokers, on their first visit, give the user a small number of shares of their choice, usually one or two. Robinhood is offering referrals and affiliates up to $500 in promotions. Weibull offers one free promotion after opening an account and another after making a deposit. Webull Interface

For iPhone
The Yahoo Finance Stock Market app for iPhone tracks a stock or index in real time. One of the best applications for the stock market, which provides the user with real-time streaming quotes, as well as regularly updated information about the price of a security.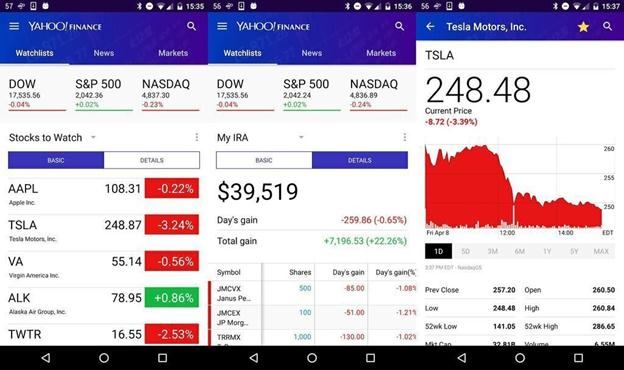 The application allows you to import investment portfolios from other applications.
Поделиться ссылкой: