The US stock market is the largest financial center in the world. Brokers who are registered in this country are the most reliable. Their activities are closely monitored by the investor control organization (NFA). Using proven apps / platforms to trade the US stock market is completely safe. Below you can find a description, advantages and disadvantages of the most popular trading applications and platforms in the United States of America.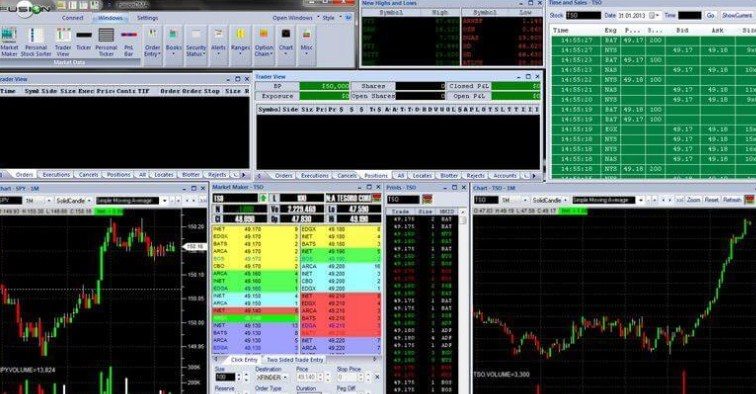 Fusion – platform for trading on the US stock market [/ caption]
A Review of the Best Apps / Platforms for Stock Trading in the US Stock Market
Thanks to the hard work of the developers, today there are many platforms that can be used to trade US stocks. After reading the description of the best trading programs, everyone can choose the most suitable option for themselves.
Fidelity
Fidelity is a popular platform among US traders that is highly reliable and user-friendly. The size of the minimum deposit, after which the user will have access to trading on the stock market, is equal to 2,500 USD. It should be borne in mind that a trader will need to pay 4.95 USD for each transaction related to securities. The more transactions a client makes, the lower the commission will be for him. Investments in ETFs are not subject to additional fees. Traders who use Fidelity in their work speak positively about this platform. The significant advantages of the program include:
charging low commissions for making a large number of transactions;
a good referral program;
user-friendly interface;
a wide range of options for trading;
the ability to customize analytics based on individual requirements.
Minuses:
high commissions for managed options and trades with a broker;
the app does not support futures or cryptocurrency trading;
the account verification process may take several days.
Note! The company does not charge fees for low mutual fund balances or IRA closings, late payments, reorganizations, or insufficient funds.
TD Ameritrade
TD Ameritrade web trading platform covers a huge number of financial products and services by type:
shares;
options;
bonds;
futures;
forex;
cryptocurrencies;
mutual investment funds.
Cash management plans / retirement account and managed portfolios are available to users. The minimum deposit is $ 2,000. If a client replenishes his account for an amount that exceeds a certain threshold, the broker often offers to use a bonus – relieving the user of paying commissions. To the advantages of the TD Ameritrade platform, traders consider the given opportunity:
trading stocks, ETFs and options with zero commission;
use of multiple web platforms and a mobile application;
conclusion of transactions in Forex and cryptocurrency;
using advanced analytics and inventory tracking tools.
Minuses:
high commission for mutual funds with no load;
complex interface for beginners.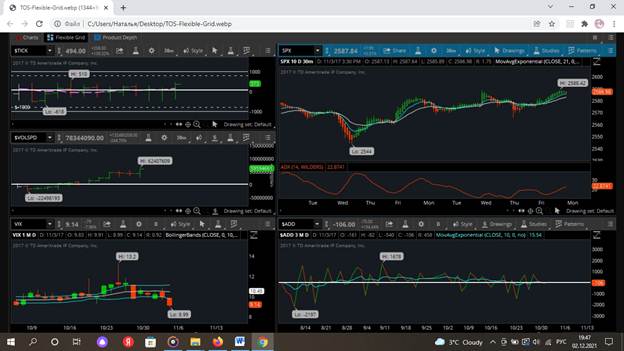 For your information! TD Ameritrade does not charge for its own trading platforms or market data.
Zen Trading
Global Zen Trader is a platform popular among Americans, featuring a convenient and intuitive interface that allows you to effectively trade in real time not only using MTS (mechanical trading systems), but also "manually". Setting up the GZT – terminal and the process of mastering the program does not take much time. The developers took care of adding a sufficient number of instruments for long-term positional trading / scalping. The minimum deposit is $ 5. The ability to build tick charts / import, export strategies / visual display of a price chart / use of hundreds of technical analysis indicators are considered significant advantages of this application. However, Zen Trading, like any other platform, is not without its drawbacks,which consist in the possibility of using the terminal only in Western markets. Zen Trading allows you to use professionally designed strategies created by a quantitative algorithms fund. Zen Trading does almost all of the work for the trader. You just need to customize the program in accordance with the time frame and assets.

Zacks Trade
Zacks Trade is the perfect innovative platform for active traders. Users can use the platform absolutely free. The developers have added an option that allows you to customize layouts and charts according to the needs of traders. The option strategy laboratory and more than 120 technical indicators will allow you to estimate as accurately as possible how profitable a trade will be. The minimum deposit is $ 2,500. The advantages of Zacks Trade are:
streaming market data;
interactive charts;
reliability of the program;
availability of access to international exchanges.
A little upsetting can only be the high size of the minimum deposit and a higher percentage of the commission than other platforms.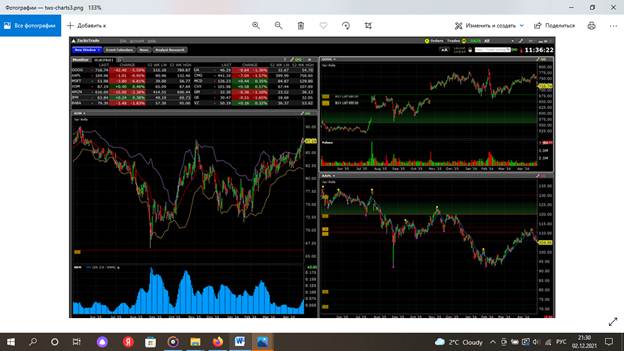 NinjaTrader
NinjaTrader is a platform with a simple interface, not overloaded with unnecessary information. The direction is rather narrow – forex and futures. To deposit / withdraw funds, users can use checks or bank transfers. The minimum deposit amount is $ 1000 (for a futures account) and $ 2000 for a Forex account. Futures trading fees are low. The trading community is active, the range of educational / analytical services is wide, which positively affects the trading efficiency of traders. The strengths of Ninja Trader include:
wide functionality;
availability of algorithmic trading using proprietary systems;
clear interface.
Weaknesses of Ninja Trader are:
significant trading costs;
narrow focus – "sharpening" exclusively for forex and futures;
the ability to contact the broker only through the feedback form.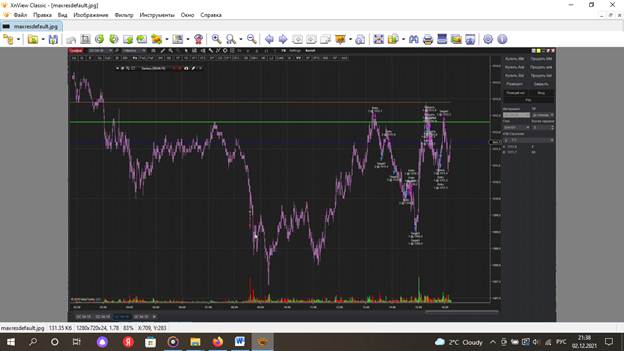 E * Trade
E * Trade is a platform that is ideal not only for experienced traders, but also for beginners. Investment opportunities are extended. Novice investors willingly create their own portfolios, because this is quite simple to do. There is no commission charged for online trading in ETFs / Options / Shares. You can give preference to a managed portfolio. The annual management fee in this case will be 0.30% of the amount of assets that have been invested. The strengths of E * Trade are:
the ability to use a mobile application for trading on the go, conduct an individual check of shares;
a managed portfolio with a minimum annual commission;
user-friendly interface;
wide functionality.
The disadvantages of E * Trade include:
a transaction fee of $ 19.99 for mutual funds that have not been listed without transaction fees;
availability of $ 500 required to open an automatic investment account;
high margin in comparison with competitors.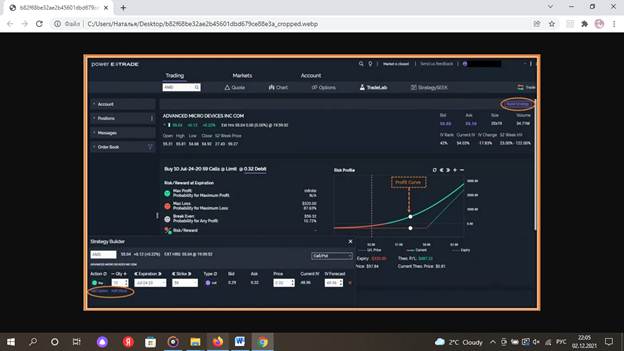 For your information! The number of mutual investment funds exceeds 9000 (of which 4000 are funds without transaction fees).
Webull
Webull is an innovative app that offers stocks, ETFs and other commission-free trading options. The platform's design is simple. The content is easy to navigate, so Webull can be used by both beginners and experienced traders. The platform's trading simulator is one of the best when compared to other competing applications. This allows beginners to get up to speed quickly with learning the basics of Webull. The broker regularly runs contests with cash prizes in order to encourage new traders to practice. The advantages of an innovative application include:
no commissions for trading / account, as well as a minimum deposit on the account;
access to advanced order types (market / limit / stop-loss / stop-limits);
having a paper trading function that allows beginners to practice before investing real money.
The weaknesses of the application are:
unavailability of fractional transactions, mutual funds or cryptocurrency trading;
providing a large amount of data, which makes it difficult for novice investors;
lack of the possibility of automatic reinvestment of dividends.
How to Trade on ThinkOrSwim: https://youtu.be/5E3TbKuTtu4
What applications / platforms are suitable for Android and iPhone for trading on the American stock market
Often, traders are interested in the question – is it possible to download platforms not only to PCs, but also to smartphones. Undoubtedly, the developers tried their best to make the use of the programs convenient for every user. The most reliable platforms that can be downloaded on Android are:
Fidelity;
TD Ameritrade;
Zacks Trade;
NinjaTrader;
E * Trade;
Webull.
Most US trading apps and platforms can also be used on the iPhone. These programs include:
Fidelity;
TD Ameritrade;
NinjaTrader;
Zen Trading;
Webull;
Zacks Trade.
Today, thanks to the efforts of the developers, there are many platforms for trading in the United States. Each user will be able to choose the most suitable option for himself. In order not to be mistaken, you should familiarize yourself with the rating of the most reliable applications, working with which will not only avoid financial losses, but also make good profits.
Поделиться ссылкой: