In
the previous article , we figured out how to install and launch an algorithmic trading platform. If you want to rake in money with a shovel on scalping transactions, then open an account in Tinkoff investments
using this link . Then trading without commission will be available for your robot for a whole month. After adding a token and selecting an account, a page with a choice of instrument for trading will become available.
Here.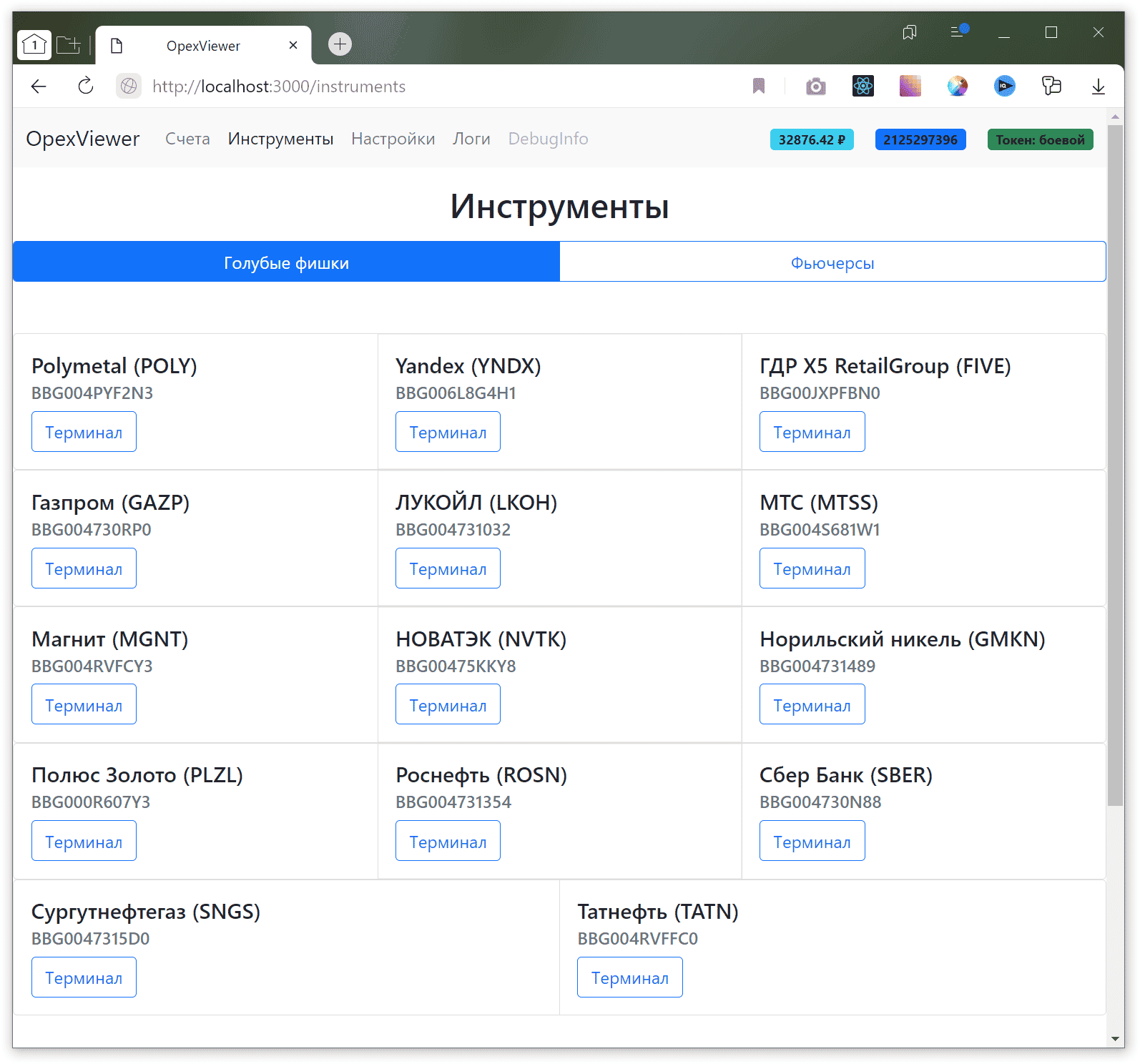 The page features Russian blue chips and futures. You can add any screener, for example, with the display of instruments with maximum volatility or a surge in volumes. Ideas what screener / filter you would like to see on this page, write in the comments. List of blue chips as of 25.06.2022:
Polymetal (POLY) BBG004PYF2N3
Yandex (YNDX) BBG006L8G4H1
GDR X5 RetailGroup (FIVE) BBG00JXPFBN0
Gazprom (GAZP) BBG004730RP0
LUKOIL (LKOH) BBG004731032
MTS (MTSS) BBG004S681W1
Magnet (MGNT) BBG004RVFCY3
NOVATEK (NVTK) BBG00475KKY8
Norilsk Nickel (GMKN) BBG004731489
Polyus Gold (PLZL) BBG000R607Y3
Rosneft (ROSN) BBG004731354
Sber Bank (SBER) BBG004730N88
Surgutneftegaz (SNGS) BBG0047315D0
Tatneft (TATN) BBG004RVFFC0
We choose any of them, but I usually train on
SBER , since the cost of the lot is low and there is always volume for trading. You can choose any promotion, and not only from this list. And from everything that Tinkoff Invest provides for trading. Select the desired tool and click on the "Terminal" button. A trading window will open. It has three states depending on the date and time of day.
The exchange is closed. When there is no bidding or bidding has not yet begun.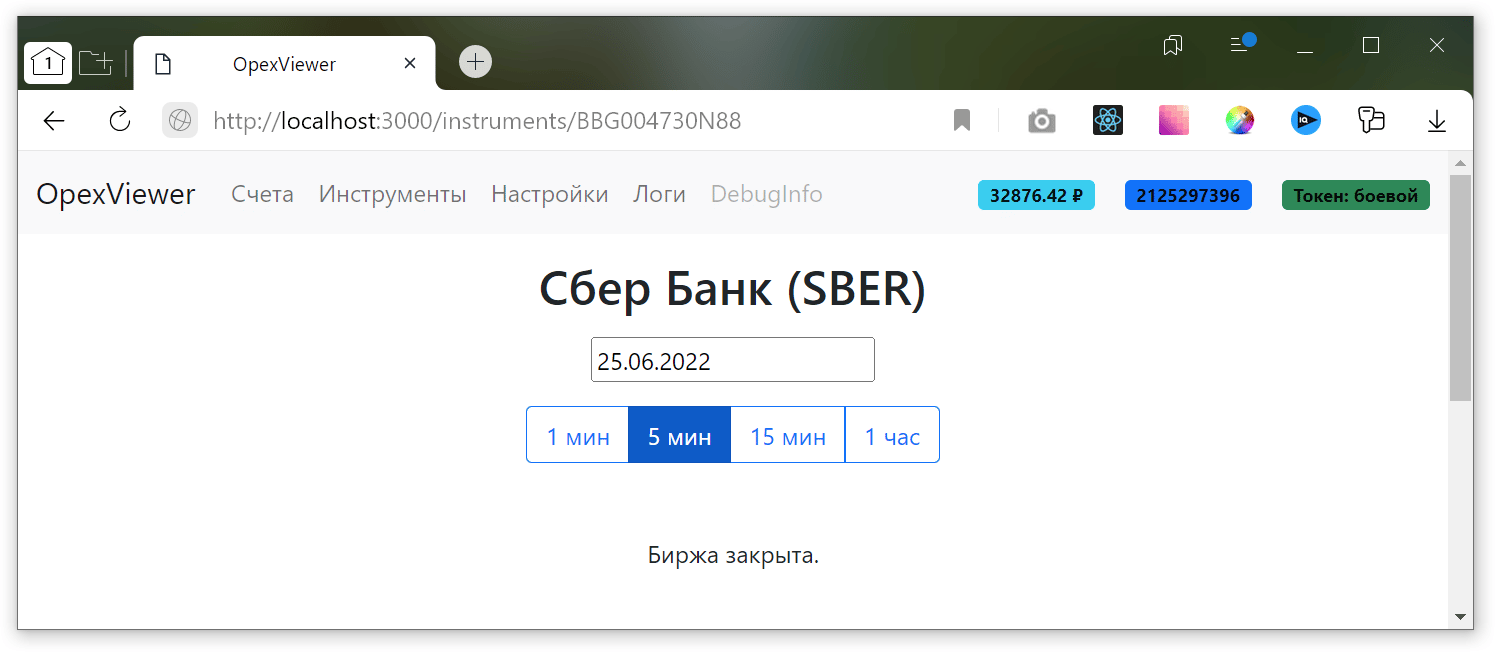 Backtesting mode when past date is selected.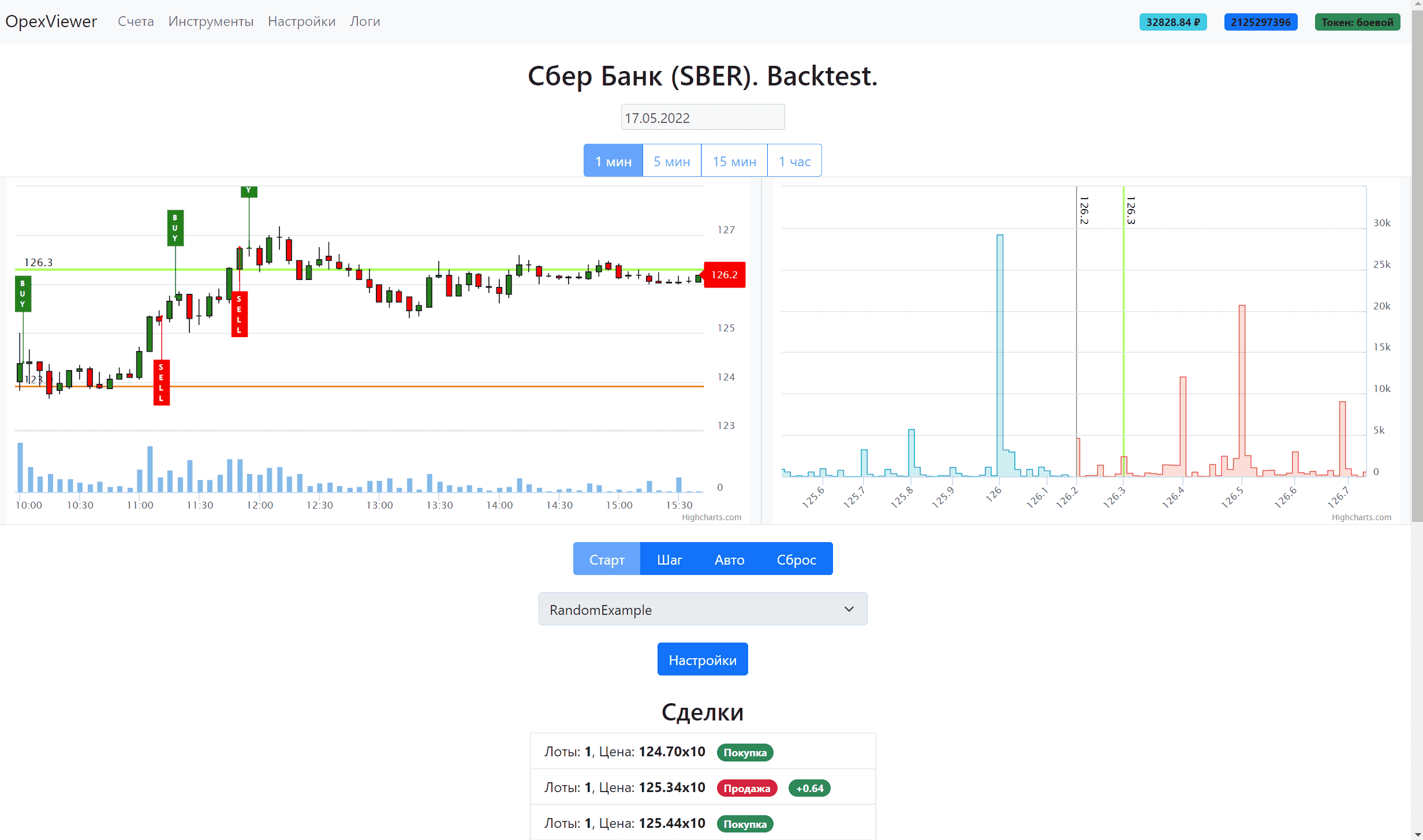 Shows deals made by the robot in the past
Shows the glass at the time of trading (if the robot was launched)
Possibility of step-by-step and automatic run of robot logic
Displaying trade statistics
Trading mode when the current date is selected and trading is in progress.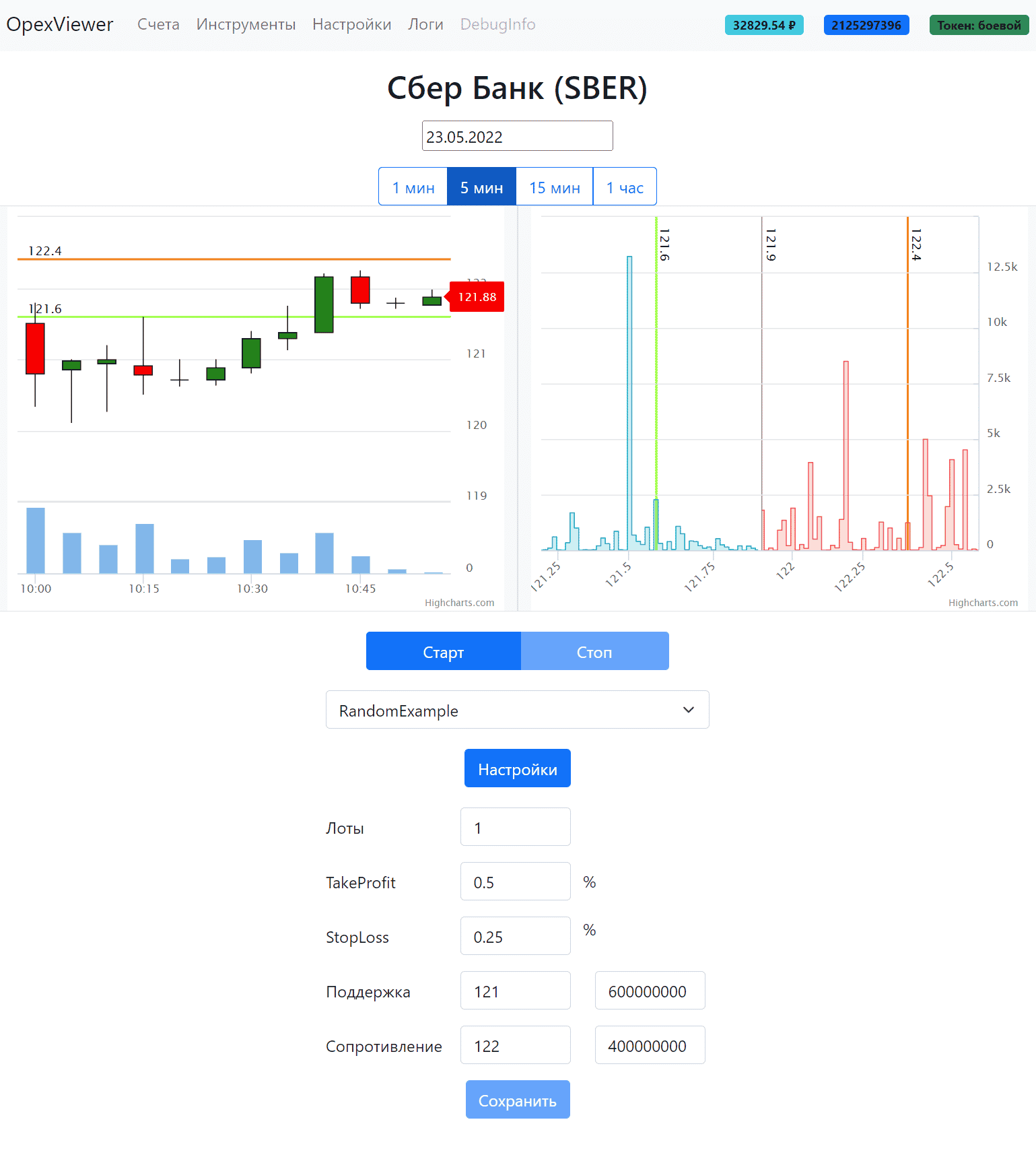 Contains a chart with a choice of timeframes (1, 5, 15 minutes and 1 hour), volume, order book.
Select to select the robot, start stop buttons to start and stop the robot
Robot settings: lots, TS/SL, support and resistance levels. The levels are also duplicated on the chart and in the order book.
The robot can only be run on one tool. When the robot is running, you cannot switch to another tool.
Applications and deals are applied to the chart. Applications in orange and light green, deals in green and red. They are duplicated at the bottom of the page in text form.
More details about the functionality of the interface can be found in
the repository . Ask questions in the comments, I will answer everything and, as needed, I will supplement the trading platform and the article. In the next article I will tell you how to create a trading robot from scratch… almost from scratch 🙂