What are decentralized cryptocurrency exchanges, rating of the best in 2022 with a description, top list of DEXs, how they work and what is a decentralized crypto exchange, why are they better than centralized ones. Cryptocurrency decentralized exchanges (DEX) have been gaining more and more interest lately. Such services do not store personal data of their users. To start trading on them, you don't even need to register. Let's try to understand in more detail the main features of such cryptocurrency exchanges.


Decentralized exchanges – what is it
Decentralized exchanges are special platforms based on the blockchain network. Services of this type do not have a centralized governing body. Management or is carried out either by using special algorithms (smart contracts), or by the user community together with the project developers. Decentralized cryptocurrency exchanges allow you to buy and sell various tokens. Sometimes platforms provide the option of staking.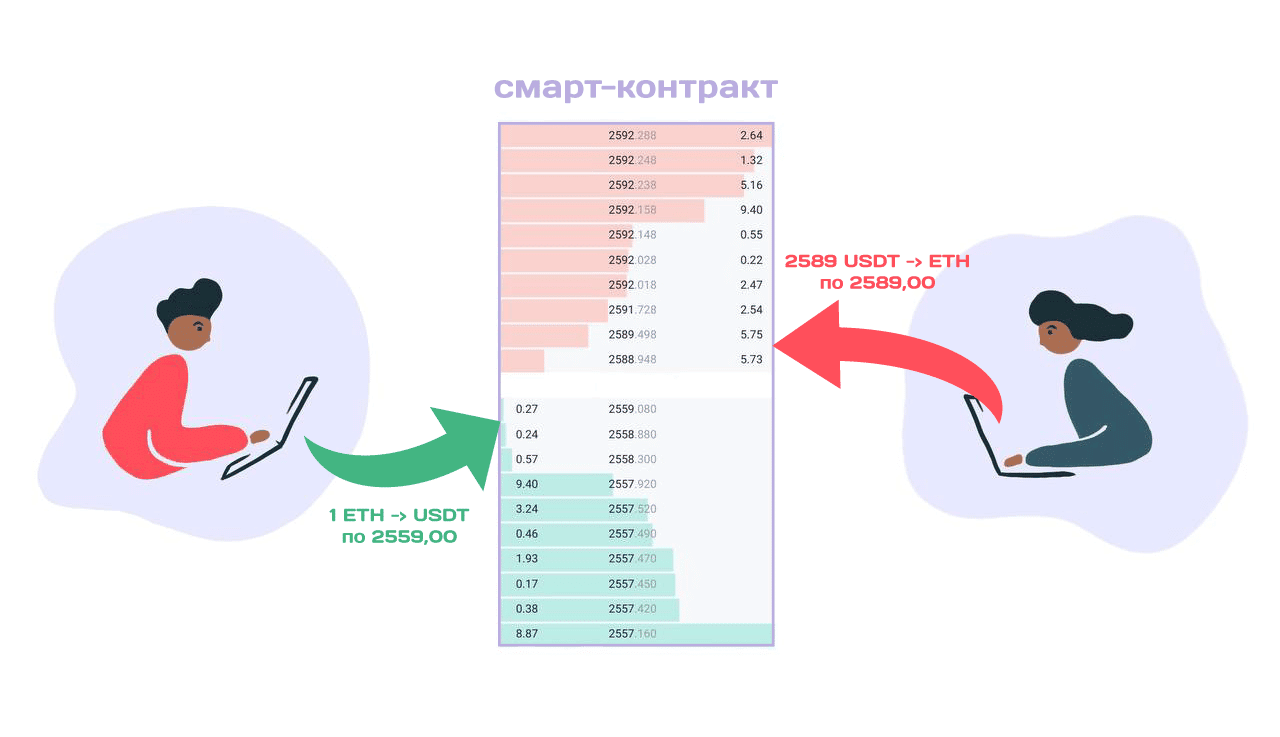 What is the difference between centralized and decentralized exchanges?
A centralized exchange and a decentralized exchange differ from each other in that centralized exchanges are traditional exchanges that have a centralized governing body. The management of the service acts as such a body. Management is committed to maintaining the confidentiality of the personal information of its users. In addition, the management alone makes decisions aimed at the development of the project. Good examples of centralized exchanges are:
Moscow Exchange ,
New York Stock Exchange, if we are talking about cryptocurrency exchanges, then these are Binance, ByBit and others. To start trading on a centralized exchange, you need to open an account with a broker (stock) or pass KYC verification (cryptocurrency). Decentralized exchanges (dex), as mentioned above, do not have any single governing body. Decisions on the further development of such projects can be made either by algorithms or by developers together with the user community.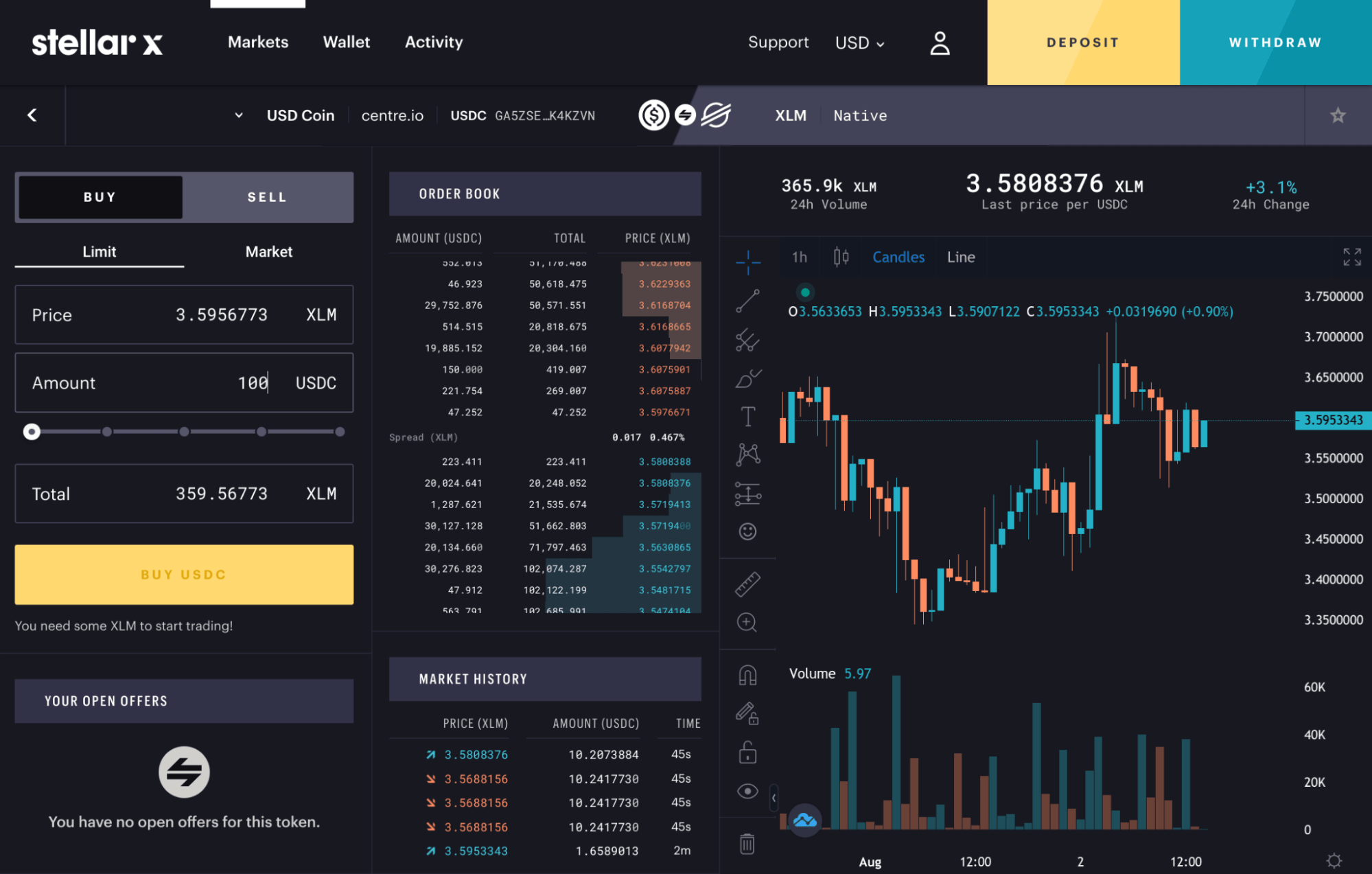 A decentralized exchange allows you to start trading without creating an account, the user just needs to link their cryptocurrency wallet. As a result, DEX exchanges do not store any data about their users. Clients' funds are also not stored on the exchange, so the users themselves are responsible for their safety. When trading on a decentralized exchange, clients trade directly with other clients of the service (P2P). Withdrawal of commission occurs only for transactions. The amount of commissions on such exchanges is not constant and depends on such factors as the level of load on the blockchain network. A decentralized exchange is where there are no intermediaries, which allows users to avoid additional costs.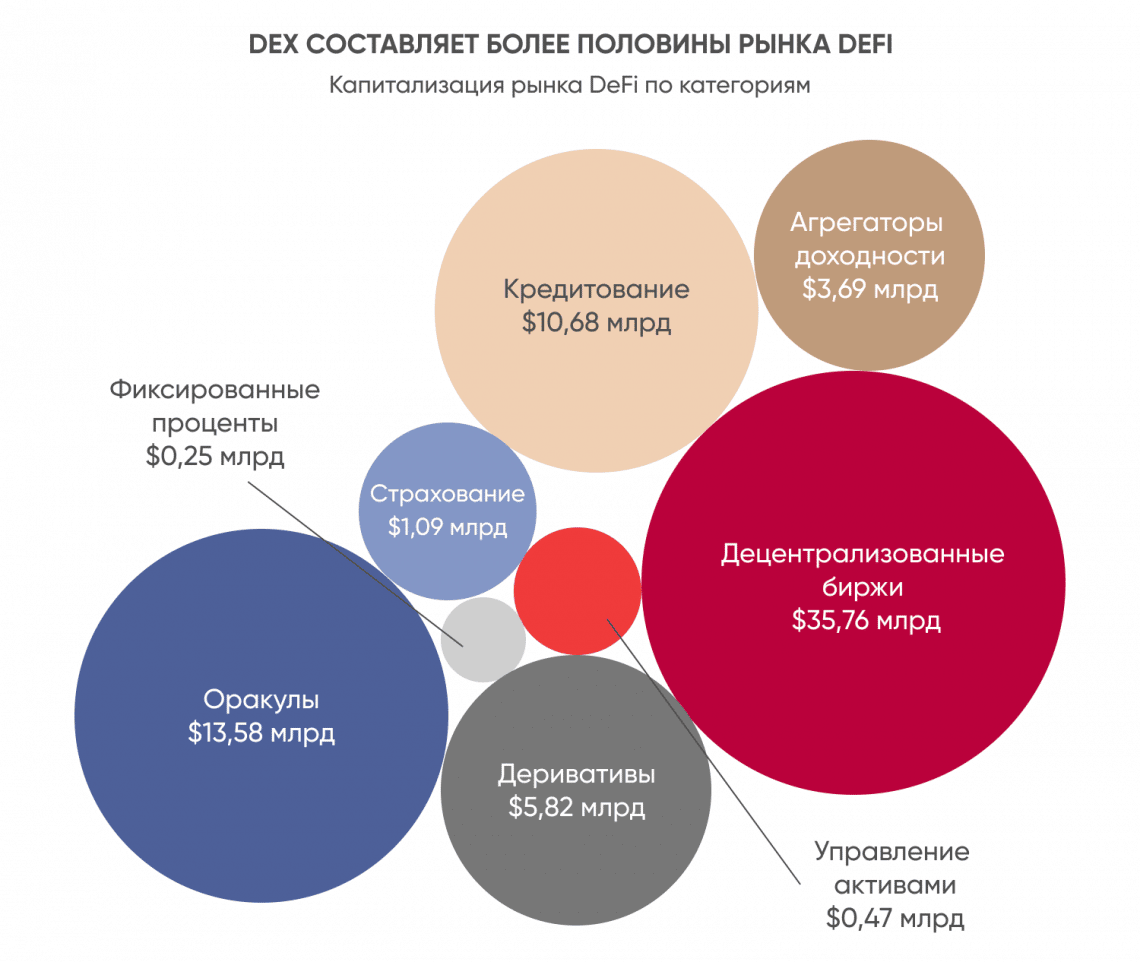 Comparing the strengths and weaknesses of decentralized exchanges, everyone can decide for themselves whether to use their services. Decentralized Exchanges (DEX) – what is it and how to get started: https://youtu.be/Nnx9xZeog0A
What are the prospects for decentralized exchanges
The next question arises – what are the prospects for such services? Most experts agree that decentralized exchanges are the future. Decentralization or network structure is now a real trend. Most Internet services are built on this principle, it actively penetrates offline as well.
A good example is the modern organization of a taxi service. The service itself performs only the role of an intermediary, that is, it brings the taxi driver and the client together. In such services there are no taxi companies, they do not have their own cars and drivers. Drivers working in the services are essentially freelancers on their own cars, who deduct a certain percentage of their earnings to the taxi service.
An important difference between a centralized exchange and a decentralized one is anonymity. As mentioned above, decentralized services are completely anonymous and this is one of their most significant advantages. Many people working with cryptocurrencies wish to remain anonymous, which is what makes them use decentralized exchanges. However, this may be a stumbling block in the future, as states do not encourage anonymity and may in the future begin to require such services to stop being anonymous.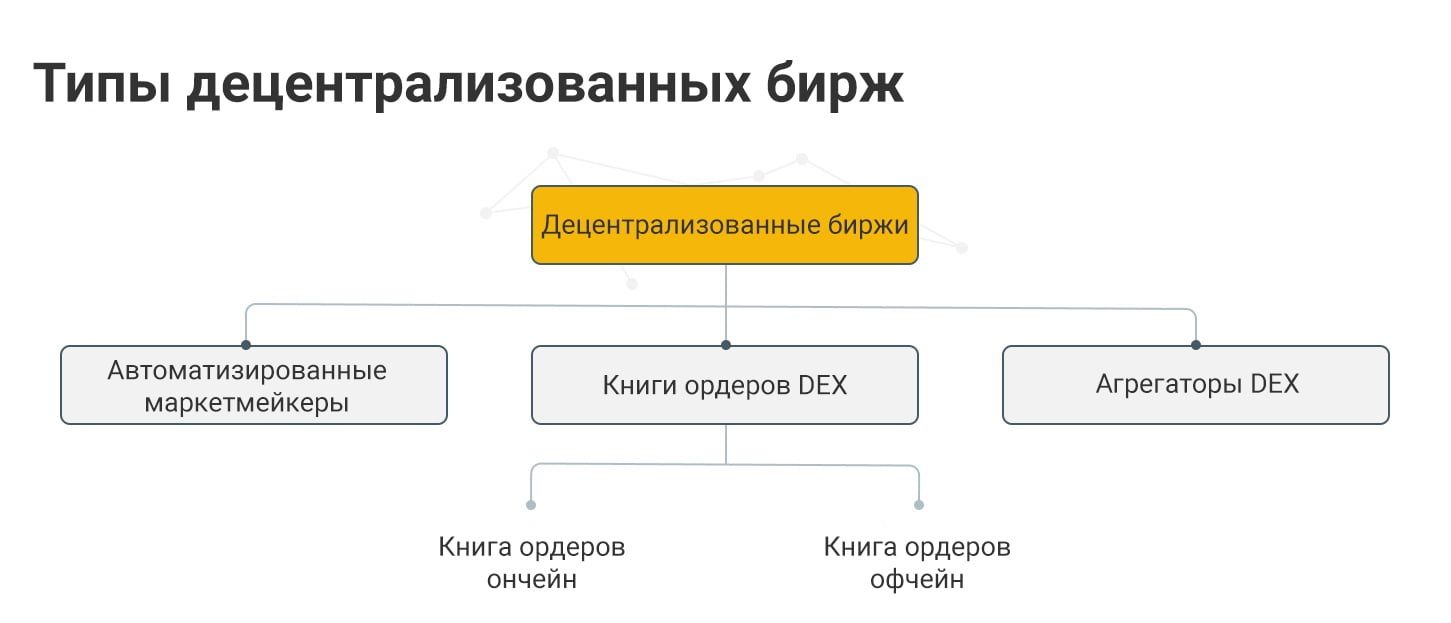 TOP 10 decentralized exchanges as of 2022
The top decentralized exchanges contain the most requested services of this type. If you are looking for a suitable cryptocurrency platform without a single control center and with anonymity, then the following list of decentralized cryptocurrency exchanges may be useful for you.
Uniswap
The platform appeared in 2018 and was revolutionary at first. For example, here it was possible to exchange ERC20 tokens for Ethereum without using the order book, since smart contracts were used instead. Among the main advantages of Unisval, it is worth highlighting: a convenient and understandable interface, functionality, high-quality mobile version, support for a large number of trading pairs.
MDEX
Despite the fact that MDEX only started operating in January 2021, it has managed to become the largest decentralized cryptocurrency exchange. To make it as easy as possible to use the capabilities of this service, its interface is more like that of a centralized exchange, charts and numbers are available.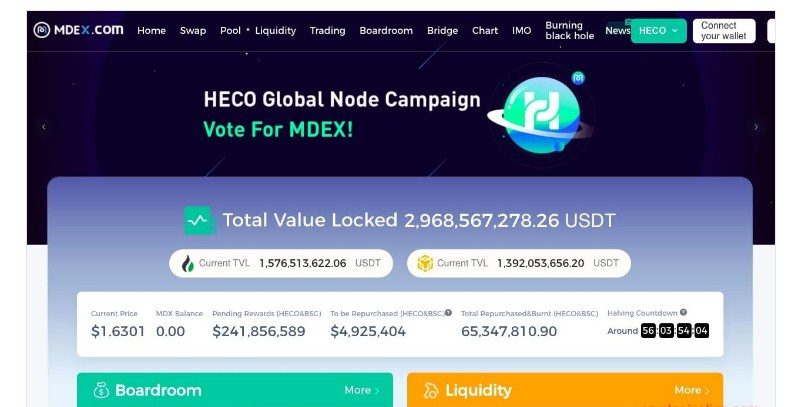 SushiSwap
SushiSwap is a fork of the Uniswap exchange, which is reflected in its interface and some functions, the services are largely similar. The service is one of the most sought-after decentralized exchanges and in many ways justifies its name, as it has a considerable number of awards on the topic of sushi.

Burger Swap
Burger Swap, like Uniswap, allows you to extract profitability from liquid pools. One of the distinguishing features of Burger Swap is the system of awards assigned for participation in the management of the service. The platform uses Binance Smart Chain, not the Ethereum blockchain like most other similar exchanges. The service can also please with a pleasant interface and a convenient mobile version.
PancakeSwap
The most fun decentralized exchange, which is reflected both in the design and in some of the available functions. The developers of the service do not reveal their personalities, which may alert some. However, PancakeSwap has Certik verified and uses the same liquidity pool protocols as most other decentralized services.
JustSwap
The service works on the basis of the TRON blockchain, TRC-20 tokens are used for the DeFi exchange. JustSwap makes swapping tokens a lot easier, but it doesn't boast many of the features that are available in other similar apps. The protocol used by JustSwap is relatively new, so it does not come with the rewards and staking features that some centralized and decentralized exchanges support.
Bisq
The service supports a large number of cryptocurrencies (bitcoin, ether, litecoin and others), as well as many fiat currencies. Bisq is quite simple and clear to use, but you will need to download it on your own device, since the service is not available in the browser. Some other decentralized exchanges work on a similar principle.
open ocean
OpenOcean is an aggregator of decentralized exchanges. Its main task is to collect options from various services and offer users the most profitable. This service has managed to achieve considerable popularity due to the fact that it does not collect protocol fees from its customers. In addition, OpenOcean notifies its users about changes in the value of assets.
1inch Exchange
Speaking of decentralized cryptocurrency exchanges, one cannot but mention 1inch Exchange. This service, like the previous one, is an aggregator of decentralized exchanges. It has an intuitive interface and allows you to quickly find the most profitable offers.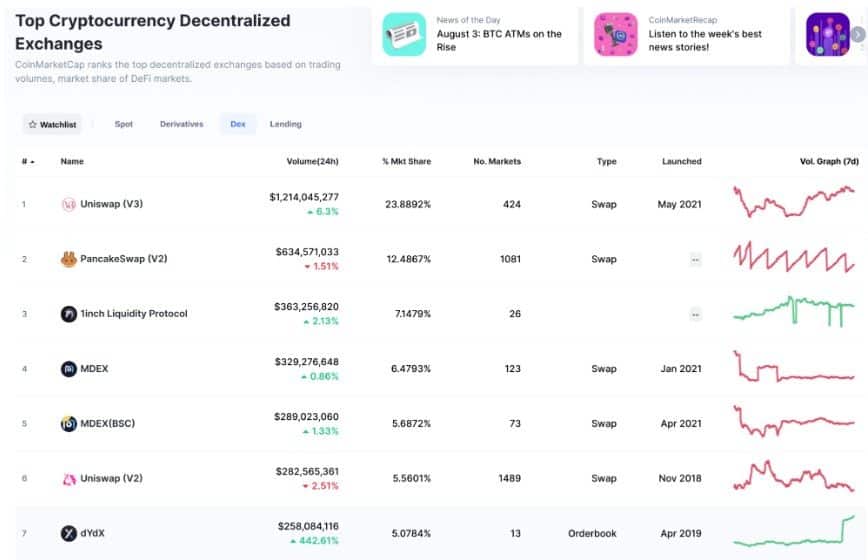 honeyswap
The main difference between this service and Uniswap is the restructuring of xDai trading pairs. With the help of this exchange, you can always exchange fiat currency for xDai. In addition, the service is developing rapidly and regularly offers its customers new functionality.