How to choose and create a crypto wallet in the realities of 2022 in Russian and foreign realities – up-to-date information, instructions on
how to choose a crypto wallet for different platforms and devices. Cryptocurrencies differ from ordinary money in that they are not stored in physical wallets or banks, but in a blockchain system. Coins, tokens, transaction history, coin prices – all this is stored on the blockchain. This data cannot be changed or destroyed, and the blockchain will only stop working in the event of a global shutdown of the Internet.
Crypto wallet – what is it
Cryptocurrency wallets do not physically store digital currency. It is on the blockchain and never leaves it. A cryptocurrency wallet is a program or mobile application that manages private keys and sends requests to the network. The vault displays the balance of coins and tokens, allows you to transfer assets, use smart contracts and connect to
decentralized platforms .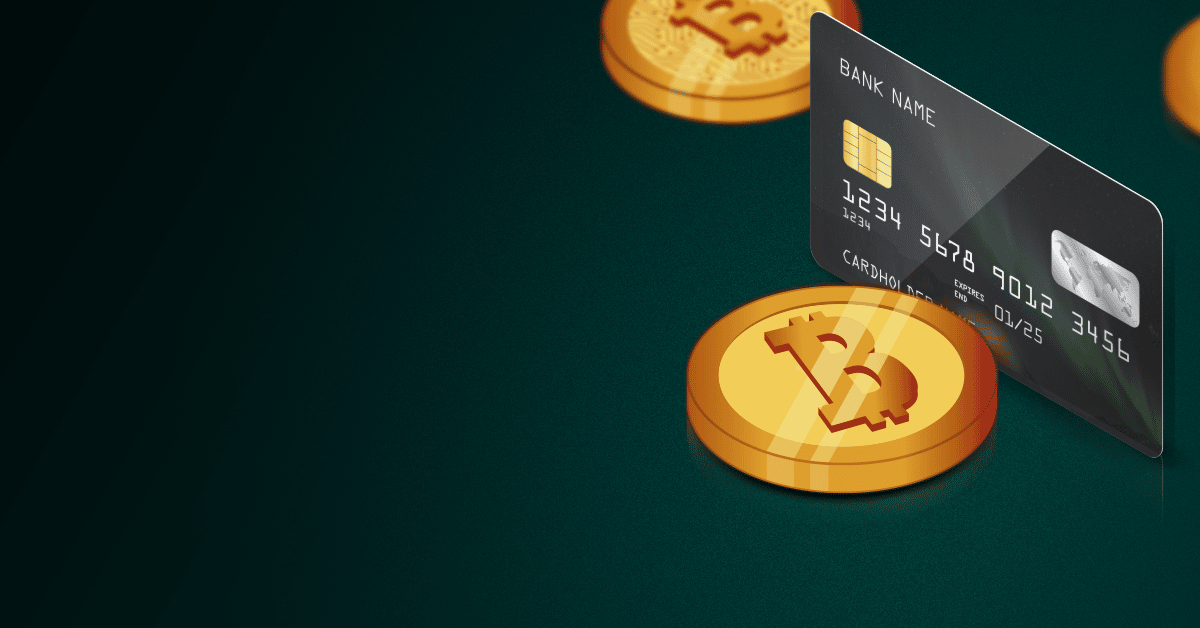 How to choose a crypto wallet in the realities of 2022
There are many different types of cryptocurrency wallets, including desktop wallets, mobile wallets, cloud services, and hardware wallets. None of them is perfect, and it is necessary to choose the one that is suitable for certain purposes. When it comes to storing large amounts of money for a long period of time, it is best to use a paid hardware wallet, or at least a software local wallet. For frequent transactions, you can use a mobile or web wallet. In accordance with the events of 2022, it is especially important to carefully approach this issue. One of the most important things to consider before trading or storing cryptocurrencies is having the right crypto wallet. In the realities of 2022, preference should be given to options with good security measures and a good reputation. At the beginning of the cryptocurrency era, all wallets offered the ability to manage only one coin or token, but times have changed, and today multicurrency is in vogue. The main requirement for cryptocurrency wallets in 2022 is a high level of security. A reliable cryptocurrency wallet should have the following security features:
Double key system.
Numerous levels of security.
Of course, the most secure of all has to be an offline wallet. For example, you can store coins or tokens on a flash drive. However, this is inconvenient if you urgently need money. Also, flash drives can be stolen.

Hardware wallets like Trezor and Ledger are also very secure. They offer many layers of protection against hackers, but they are expensive and have a limited duration. Online wallets are the simplest and therefore beginner-friendly. On the other hand, exchange wallets are the least secure way to store coins and tokens. Exchanges can be hacked and user funds "stolen".
The "best" cryptocurrency wallet at the moment
TrustWallet is one of the best options right now. The wallet was developed in Silicon Valley by two Russian immigrants, Maxim Rasputin and Viktor Radchenko, who sold the rights to Binance in 2018. Binance has certainly recognized the potential of this new wallet. Wallet has since become the official cryptocurrency wallet of the Binance exchange.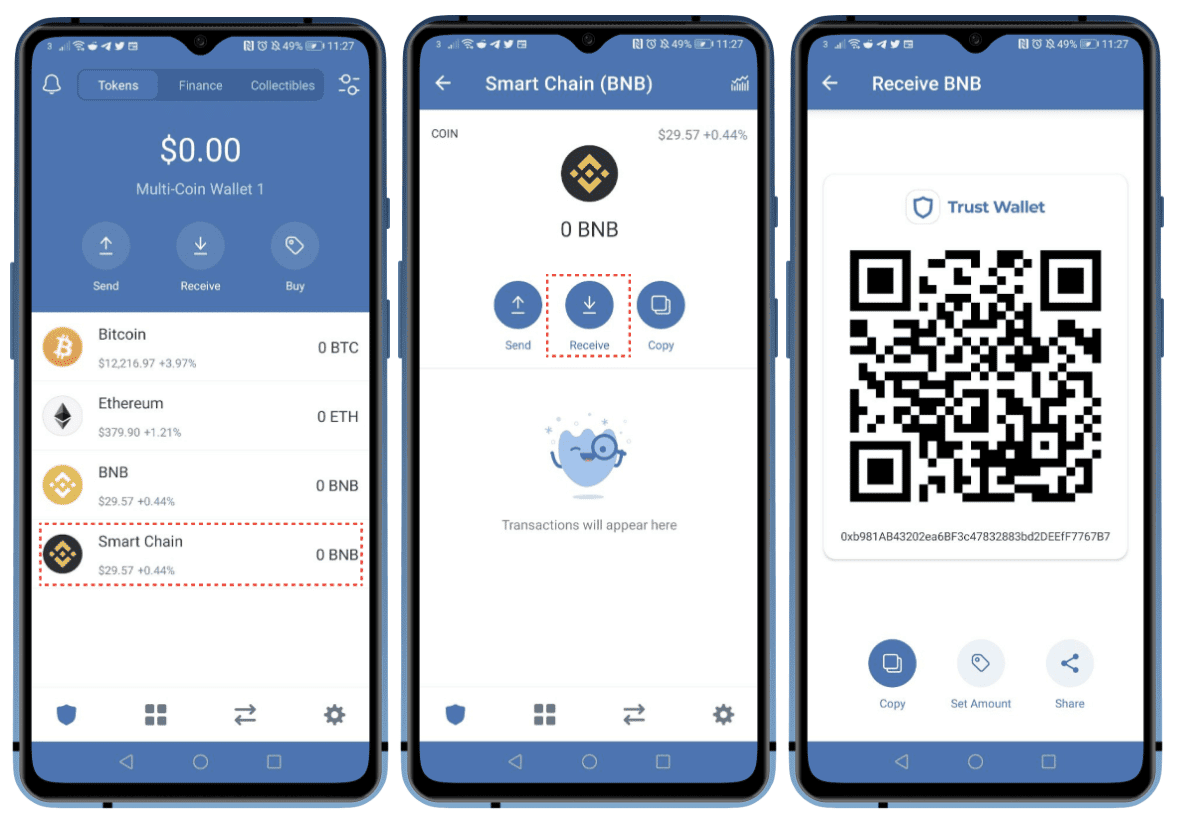 The wallet has several important advantages:
Tokens can be easily imported into the wallet.
A large number of supported blockchains.
Only the owner can manage their private keys.
Access to decentralized applications and exchanges.
Secure browser with mobile wallet.
Cryptocurrencies can be exchanged and bought directly in the wallet.
The possibility of obtaining passive income by tossing coins.
Wallet users can also automatically receive notifications about changes in the rates of major cryptocurrencies.
Good and fast support service.
This wallet also has some disadvantages. For example, many consider the lack of two-factor authentication to be a clear disadvantage. However, two-factor authentication is not really needed since the user is the sole owner of the private key and the process is not controlled from the outside. You can also secure access to your wallet with a fingerprint.
To keep your wallet secure, it's important to keep your recovery phrase in a safe place. If you need a higher level of security, it is recommended to purchase a hardware wallet.
How to choose a cryptocurrency wallet for different platforms and devices
Choosing the best wallet depends on understanding the technology and goals. Below are suggestions for different types of wallets for different situations. Beginners are advised to start with an online wallet with very low transaction fees. SoFi, Robinhood and Coinbase are perfect in this case. Hardware wallets offer the best security. For advanced users, wallets like Trezor and Ledger are the best.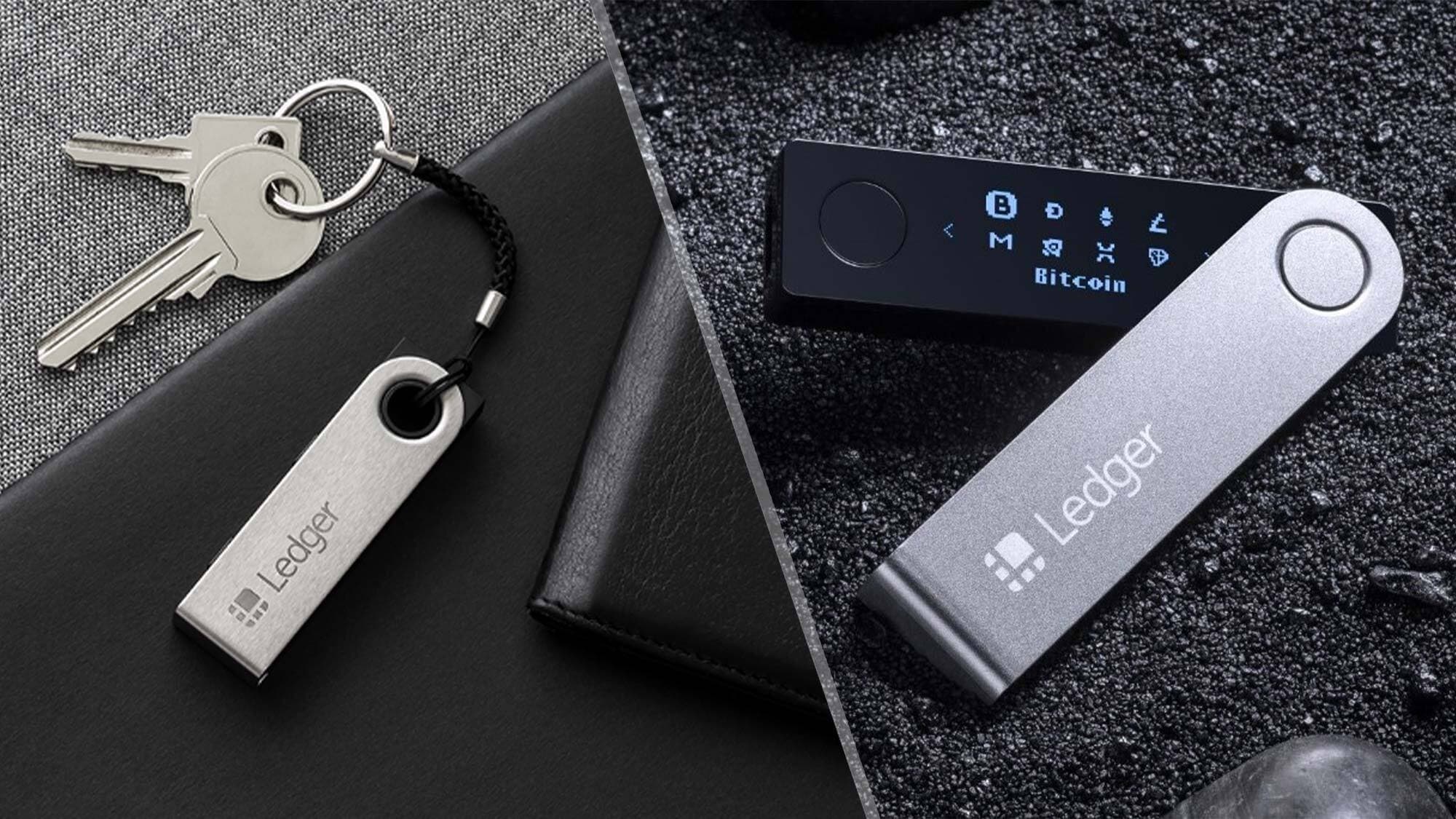 Serious enthusiasts are advised to consider a dedicated cryptocurrency wallet with security and advanced features. Coinbase, Trezor, Ledger, Edge, and Exodus are solid options. Below you can see a detailed overview of the various cryptocurrency wallets.
Local wallets with cryptocurrency.
This type of wallet is loaded onto a hard drive. This variant is also known as "fat wallet". For example, current bitcoin wallets take up over 330 gigabytes because the entire blockchain must be downloaded to a computer at once. Jaxx cryptocurrency wallets
are as secure as possible. In addition to cold storage of coins, the wallet supports another layer of security in the form of a special code.
Exodus , the leading local wallet, offers over 100 coins that can be instantly exchanged in the wallet and has a very user-friendly interface. The private key is kept exclusively by the client. A mobile version of this wallet is also available. Another local wallet –
Electrum Bitcoin. This is one of the oldest wallets, dating back to the early days of bitcoin. In general, everything in this wallet is excellent and quite reliable. The only downside is that the selection of coins is limited. You can only store BTC, BCH, LTC and DASH and each coin requires a separate wallet.
Online wallets
They are always on the blockchain, are fast, do not require downloading the entire blockchain, and are generally useful for newcomers to the world of cryptocurrencies.
Coinbase is the most famous cryptocurrency wallet in the West. To use the service, you need to verify your identity and bank account. The private keys of the wallet are stored on the secure servers of the company, and all user funds are stored in cold storage. Cryptopay
wallet is an online wallet for several major coins such as BTC, ETH, LTC, XRP. This resource allows you to transfer money directly between a cryptocurrency wallet and a bank account. The wallet is secure with two-factor login.
bitgo– multi-currency wallet. It is highly reliable thanks to multi-signature technology. There is no access to the user's keys and assets. There is only one backup key on the server. The wallet cannot be used without two-factor authentication. All accounts are insured against hacking.
Matbi is a cryptocurrency wallet and currency exchange all rolled into one. This is a very convenient way to instantly buy cryptocurrencies for rubles. You can buy and sell tokens and coins in large quantities for rubles. The wallet is protected by three-factor authentication: SMS code, email confirmation and PIN code. If one of the devices is hacked, the user will not lose access to their wallet. The wallet is beginner-friendly, it has a lot of instructions for beginners.
strongcoinis a hybrid of a paper and electronic wallet. The keys are issued only once, in the form of a PDF document that can be printed. Once printed, it is destroyed and cannot be recognized by anyone other than the owner. The main thing is that the key paper itself should not be lost, as was often the case in the early days of Bitcoin. Other than that it is a very, very secure wallet and the security measures are very extravagant and exceptional.
Zapo – this wallet can only be used if the client lives outside the Russian Federation. You can open a bitcoin account on the service linked to a bank card. All purchases can be paid directly with bitcoins. The wallet is available as an app for Android and iOS.

Cold wallets for cryptocurrencies
Cold wallets or hardware wallets are the most secure way to store cryptocurrencies. This wallet stores all keys offline and is not connected to the network. All transactions are done on the device side, so this option is very secure. The Trezor
cryptocurrency wallet was designed by a man who lost a fortune after it was hacked. The wallet holds most of the most popular coins and can also be synced with browsers and online wallets.
The Ledger Nano S is a very small and very secure wallet. It looks like a regular flash drive and has several layers of protection. The wallet is managed using a special program – Admin.
KeepKey– It is also a USB flash drive and very secure. All transactions are encrypted using a special algorithm. The keys are stored only in the wallet. There are several USB ports. They are used to establish a connection with a computer.
Reliable cryptocurrency wallets for mobile phones
In addition to Trust Wallet, Coinomi also stands out in the line of mobile phone crypto wallets. A desktop version of the wallet is also available. This wallet is very popular due to its ease of use, Russian-language interface and two built-in exchangers. The wallet holds a large number of coins, it is convenient and simple.
Mycelium is another simple mobile phone wallet. All transactions on this wallet are pretty fast.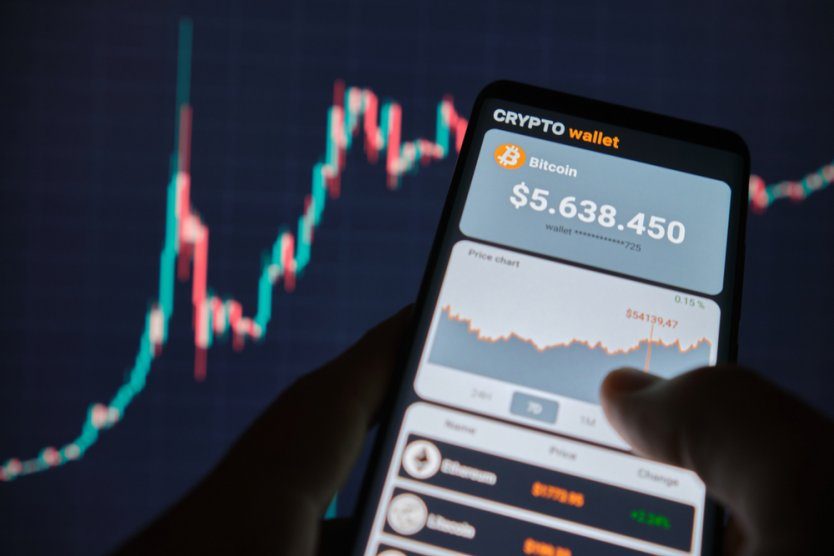 The best browser wallet
MetaMask is considered the best browser wallet today
. It is based on MyEtherWallet, the Ethereum network wallet.
What is the safest cryptocurrency wallet?
The most secure cryptocurrency wallets are obviously cold wallets like Trezor and Ledger, but a lot depends on the user. After all, two-thirds of cryptocurrency wallets get hacked due to the carelessness of their owners. Recommendations on how to keep cryptocurrency funds safe:
Use a strong password. It must be a combination of letters and numbers from a different case. You cannot store passwords on your computer.
Do not download software from unfamiliar sites or follow links from emails.
Use maximum security on all sites – login everywhere with 2FA.
Before choosing a cryptocurrency wallet, it is recommended to read the opinions of people on various forums, review portals and social networks.
How to create a crypto wallet wallet – foreign realities
As an example, the Exodus wallet registration will be considered. This is a popular multi-cryptocurrency wallet. Even though Exodus is free, it has many useful features:
24/7 customer support;
support for more than 100 different cryptocurrencies;
the possibility of exchanging between cryptocurrencies;
Trezor hardware wallet support;
opportunity to earn rewards for staking on ADA and 5 other assets.
Step 1. Download the Exodus wallet. You can download the Exodus bitcoin wallet for free. Step 2. Install the wallet. The first step is to create a password for your bitcoin wallet.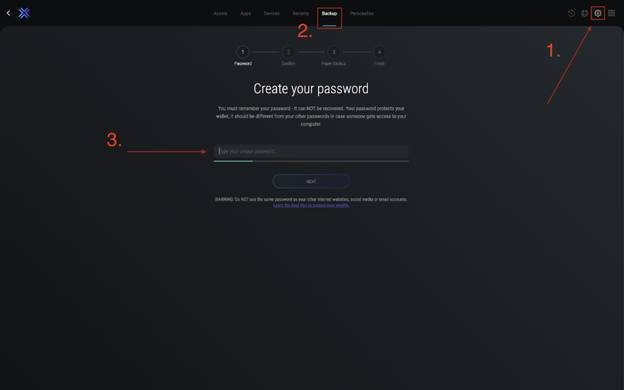 Step 3. Write down the received phrase for wallet recovery on a piece of paper and make copies manually.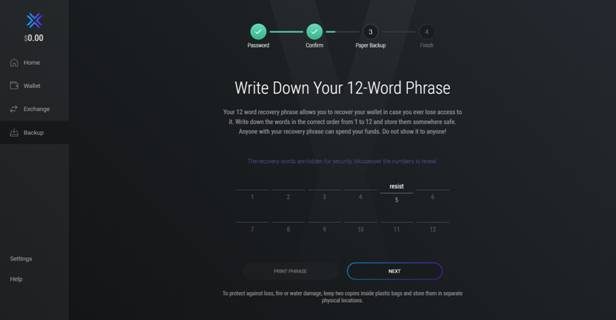 Step 4. Enter the wallet. After confirming the received phrase, the Exodus wallet will open.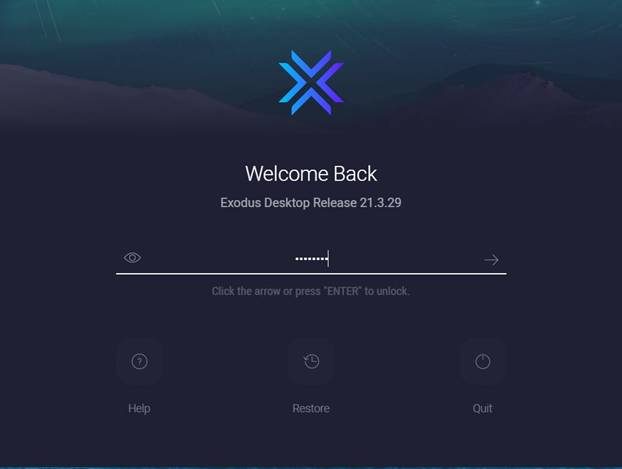 When entering the Exodus wallet, you will need to enter a password, so it is important not to forget it. Step 5. Install Exodus on your phone. Exodus is available for iPhone and Android. After installing the Exodus wallet on your phone, it will be possible to synchronize the balance of the wallet between the PC and the mobile wallet.
How to create a crypto wallet in Russian
Consider how a multi-currency Trust Wallet is created, which the user will always have at hand:
You need to install the Trust Wallet application on your device.
Enter the application and select "Create a new wallet", enter a password, accept the conditions of the wallet. At this stage, the user will receive a secret phrase – a combination of 12 words. It is important to save it, otherwise you will lose access to your wallet .
Certain coins will be available in the default wallet. The user can use them, as well as remove unnecessary ones, or add the ones you need. So, to add ETC, you need to click on "Add Tokens". Enter "ETC" in the search bar; click on the switch to add a coin. Go to the previous menu.
That's all! Now the ETC wallet can be used. You need to click on it in the list of coins, click "Get" to see the address of your wallet.
This address can be used for mining. You can also transfer your cryptocurrency funds to other wallets or exchanges.
How to start a hardware crypto wallet
Such a wallet is a separate device that resembles a USB flash drive, which requires a connection to a computer to work. If a user loses or damages their device, they can buy a new one and access their bitcoins. Below you can see the process of setting up a cold Trezor wallet. To do this, follow these steps:
Buy a device. It is better to do this only on the official website – https://trezor.io.
Upon receipt, check the integrity and completeness of the packaging. The hologram is located on the packaging for the Trezor One and in the area of ​​the USB-C port for the T. Thus, an intact hologram ensures that the device has not been used.
Connect the hardware wallet to the computer by inserting the cable into the USB port of the computer or laptop. Check that the device is connected correctly: you need to press on the cable until a quiet click is heard. Go to the site https://trezor.io/start/ and enter the wallet model.
Install the Trezor Bridge software. This provides a link between the cryptocurrency device and the web browser. The software runs in the background and requires no intervention. To install the software, you need to go to https://suite.trezor.io/web/bridge/ and select the version that matches your operating system.
After installation, wait until the program detects Trezor Wallet.
Install the latest firmware. New wallets are sold without pre-installed firmware, so you will have to do it yourself. The device will guide you through this step with on-screen instructions.
Create a new wallet by clicking the "Create Wallet" button.
Make a backup by clicking the button Backup after 3 minutes. To do this, write the basic set on the card attached to the set. This is a random sequence of 12-24 words.

Find device name. The name must not exceed 16 characters.
Set PIN. This protects the device from unauthorized physical access. The recommended PIN code length is from 4 to 6 digits, the maximum length is 9 digits.
Add page to browser bookmarks. This way, you won't have to search for it every time on Google and worry about the risk of ending up on a fraudulent site.
So, a hardware wallet can be used.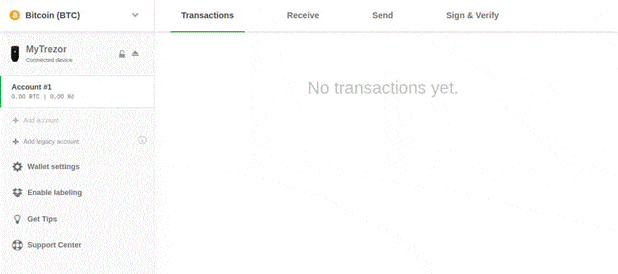 How to create a crypto wallet on Binance
To create a p2p, spot, fiat, bitcoin, ethereum or other wallet on Binance, you need to do the following:
Visit www.binance.com and register.
The site is multilingual, translated into 41 languages ​​of the world. At the top right, you can select the desired language.
Verify account. This procedure allows you to increase the withdrawal limit and opens access to all the features of the platform.
That's all. After completing the described operation, all Binance wallets will become available. The address of any cryptocurrency wallet on Binance is opened through a personal account.
Important! When transferring cryptocurrencies, you must select the same network for data transfer. Otherwise, coins may be lost.
How to create a cryptocurrency wallet on an Android device
To create a bitcoin wallet on Android, you need to follow these steps:
Go to the Google Play Store.
Find the app you want, such as Trust Wallet.
Click on the "New" button and select "New Wallet".
Click on the "Add a new wallet" button.
A window will open asking you to create a backup. The next step will offer 12 words that will allow you to restore the vault.
You need to check the box "I know that if I lose my secret word, I will lose access to my wallet."
Copy phrase. The service warns that neither the code nor the password should be passed on to third parties.
Check the password by selecting it from the list in the order specified in the previous step.
Press the "Finish" button. A message appears indicating that the vault was created successfully.
The interface will display the number of assets with the name: Multi-Currency Wallet 1.
How to create a cryptocurrency wallet (Bitcoin, Ether and other crypto assets): https://youtu.be/wZYxE2rXQTg At the beginning of the cryptocurrency era, people had no choice – they kept their coins on flash drives. Today there is no such problem. You just need to make a choice between options and think about security. You should choose according to your preferences. For example, if the user is the owner and needs to store coins for a long time, then cold storage is suitable. If active trading is planned, you should look for wallets from the exchange. For those who are still wondering which wallet to choose for cryptocurrencies, you can choose Trust Wallet or MetaMask Wallet.