With the increase in the number of new cryptocurrencies, it is difficult for investors and traders in the crypto market to stay up to date with all the new projects. Therefore, some cryptocurrency projects offer airdrops as a way to stand out and increase their distribution. Although all users love free cryptocurrency giveaways, airdrops are not always reliable and should be taken into account.
What is Airdrop Crypto
Airdrops in the world of cryptocurrencies is a strategy commonly used by startup crypto companies to promote projects and a new token. This implies an affordable distribution of currency among existing or new users in the wallet.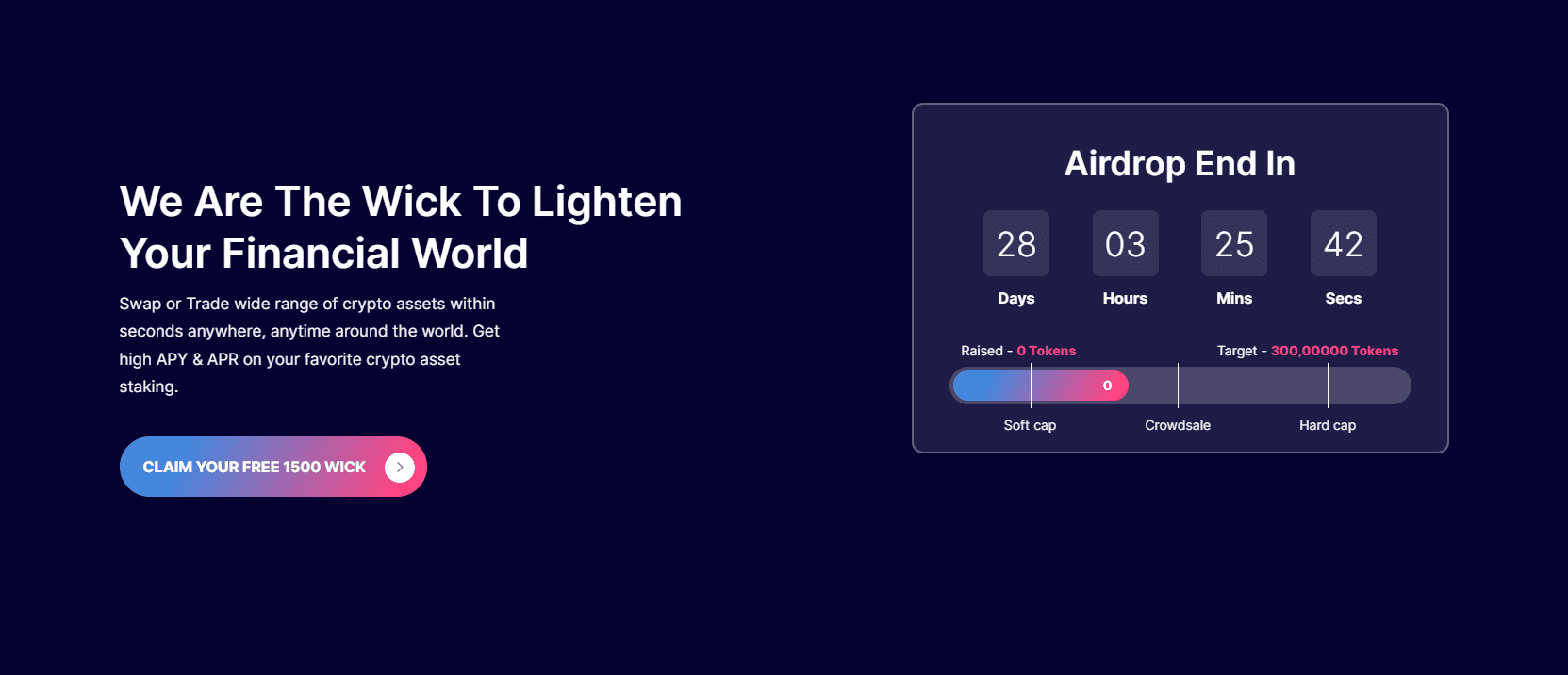 Cryptocurrency airdrop is a procedure for the free distribution of tokens, most often to owners of various cryptocurrencies. The main idea is to send tokens to different wallet addresses in the hope that the recipients will be inclined to choose the currency and participate in their project. It's like getting a discount coupon when starting a new restaurant. As part of the initial sale, an incentive is provided to increase user awareness.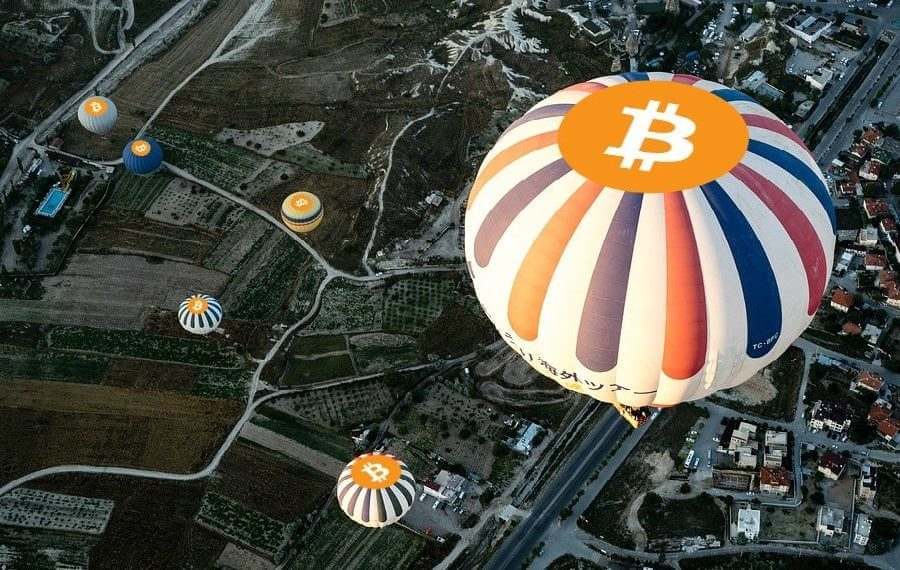 While each run is unique, here's what it usually looks like:
Participants sign up for an airdrop: an airdrop can be announced through the crypto project's website, or through social media accounts.
Airdrop Participants Qualify for Specific Requirements: Potential participants may be required to meet specific requirements or take certain actions. Eligibility for an airdrop may require holding a specific cryptocurrency or taking action when sharing a cryptocurrency project on social media.
To complete the airdrop, the organizer initiates transactions that send cryptocurrency to the digital wallet of each respective participant. The reset can be completed using smart contracts.
Cryptocurrency is deposited in participants' wallets: Cryptocurrency-compatible digital wallets can successfully receive free cryptocurrencies. Cryptocurrency launched from Ethereum automatically appears in the participants' wallets.
The number of cryptocurrencies in circulation is increasing.
Cryptocurrency dumps became popular during initial coin offerings (ICOs) in 2017, but today they are still used as marketing strategies by many projects in this field.
Exclusive Airdrop
This type of cryptocurrency reset is reserved for those who are loyal to the blockchain project as a form of reward. An example of this was what Uniswap accomplished in 2020. His cryptocurrency reset strategy was to launch 400 units per wallet that interacted with the platform up to a certain date.
What is the essence and how it works
The airdrop operation consists in the mass sending of a small amount of cryptocurrency to the virtual wallet addresses of certain users, who may be potential consumers of the platform. Sometimes platforms distribute tokens without requiring a return, while others may request certain types of actions to participate in sending this new crypto asset. Many airdrops are an attempt at a fair distribution of tokens. When a large project launches a token, as in the case of Uniswap, the airdrop rewards old users who helped the project grow. This helps to attract new users who use the platform in the hope of earning rewards.
Some dumps are also aimed at investors who can add value to the project. For example, the 1INCH airdrop was targeted at Uniswap users to try and convince them to switch to a competing platform.
Cryptocurrency airprop has become a common marketing tool for DeFi startups. Many of them are advertised in advance, or sent as rewards in exchange for interacting with publications. Some development teams use the opportunities created by airdrop ads to start their project from scratch. This is standard for small projects without a big story. As a result, the cost of dumping is low. If the project gains momentum, the value of the token will be assessed, making the sent amount more expensive.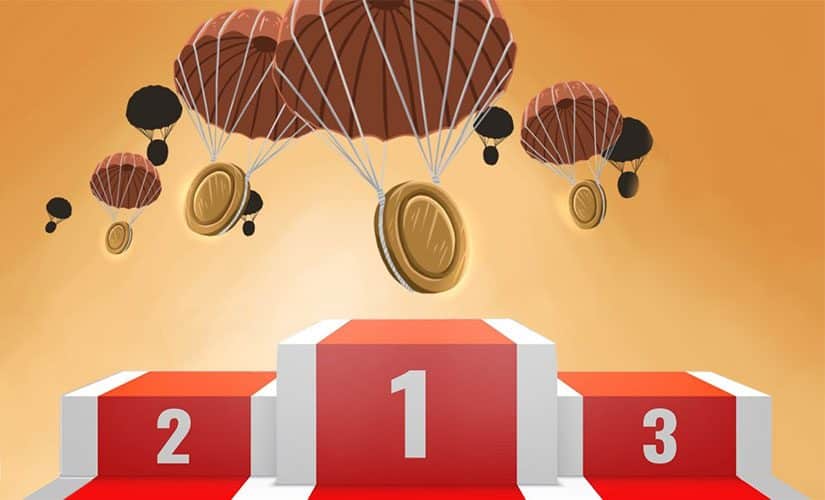 Types of free cryptocurrency distribution – airdrop
Sometimes distribution occurs for free within the framework of the project, but no one takes it away. This often happens during a blockchain hard fork, when a forked network is upgraded and a new blockchain is released. In most cases, projects offer coins for completing simple tasks. For example, register on a social network, post an article, call a friend, or enter an email address. In this case, each activity has fixed and the same payment terms for all participants, or different payment terms depending on the conditions reached, for example, the more friends are invited, the higher the reward.
Important! Airdrops should not be confused with a bounty program. The latter is a reward for completing a specific task. For example, translation of technical documentation or test code. Incentives are received in new tokens, other cryptocurrencies, or fiat currency.
All airdrops are free. This means that projects that ask participants to buy tokens are either ICO projects or scams. However, platforms may require a small deposit to participate. The only risk when using established platforms such as major cryptocurrency exchanges is that the deposit fees are higher than the potential profit from the coin.
Note! For additional protection, it is recommended to create a new wallet dedicated exclusively to receiving cryptocurrency airdrops. This will help protect your personal wallet from phishing attempts or any other type of cyber attacks.
How to find out about upcoming airdrops
Everyone wants to get something for free, and cryptocurrency airdrops are no exception. As a result, several sites have sprung up that capitalize on the desire to distribute information for free, not to introduce new airdrops, but to gain personal gain without expecting anything in return.
However, there are also serious news aggregators such as CoinMarketCap. It is recommended to subscribe to this site to participate in cryptocurrency airdrops and see the full calendar of current, upcoming and completed cryptoassets. Developers also use their own distribution channels. Often these are Telegram and Medium. They are necessary to notify users of upcoming airprops. In many cases, the same method is used for ICOs and the launch of new cryptocurrencies. Information is also shared on cryptocurrency forums such as BitcoinTalk. Current cryptocurrency airdrops (Airdrop Crypto) for September 2022 can be found at https://airdrops.io/. Information about AirDrops is mostly distributed before the start of the distribution, but is more actively promoted after the start. The advertisement describes the features and benefits of the program, as well as the features and conditions for receiving AirDrop as a reward. New cryptocurrency airdrop 2022, 0.74 BNB AIRDROP: https://youtu.be/vPeYBXAabhI
Cryptocurrency airdrop 2022: TOP of the most relevant
Here are some promising projects:
Opyn
Opyn is a DeFi protocol for Ethereum options. They have several products and one of the most common is Squeeth (2x leverage for ETH options). Other common DeFi protocols such as Ribbon and Stake DAO are based on Opyn. They have included this protocol in their product range with options. How to get a drop:
registering or holding oTokens;
providing liquidity for oTokens;
writing or holding Squeeth oTokens;
providing liquidity to Squeeth;
use of oTokens;
use of "partner" protocols Ribbon and Stake DAO.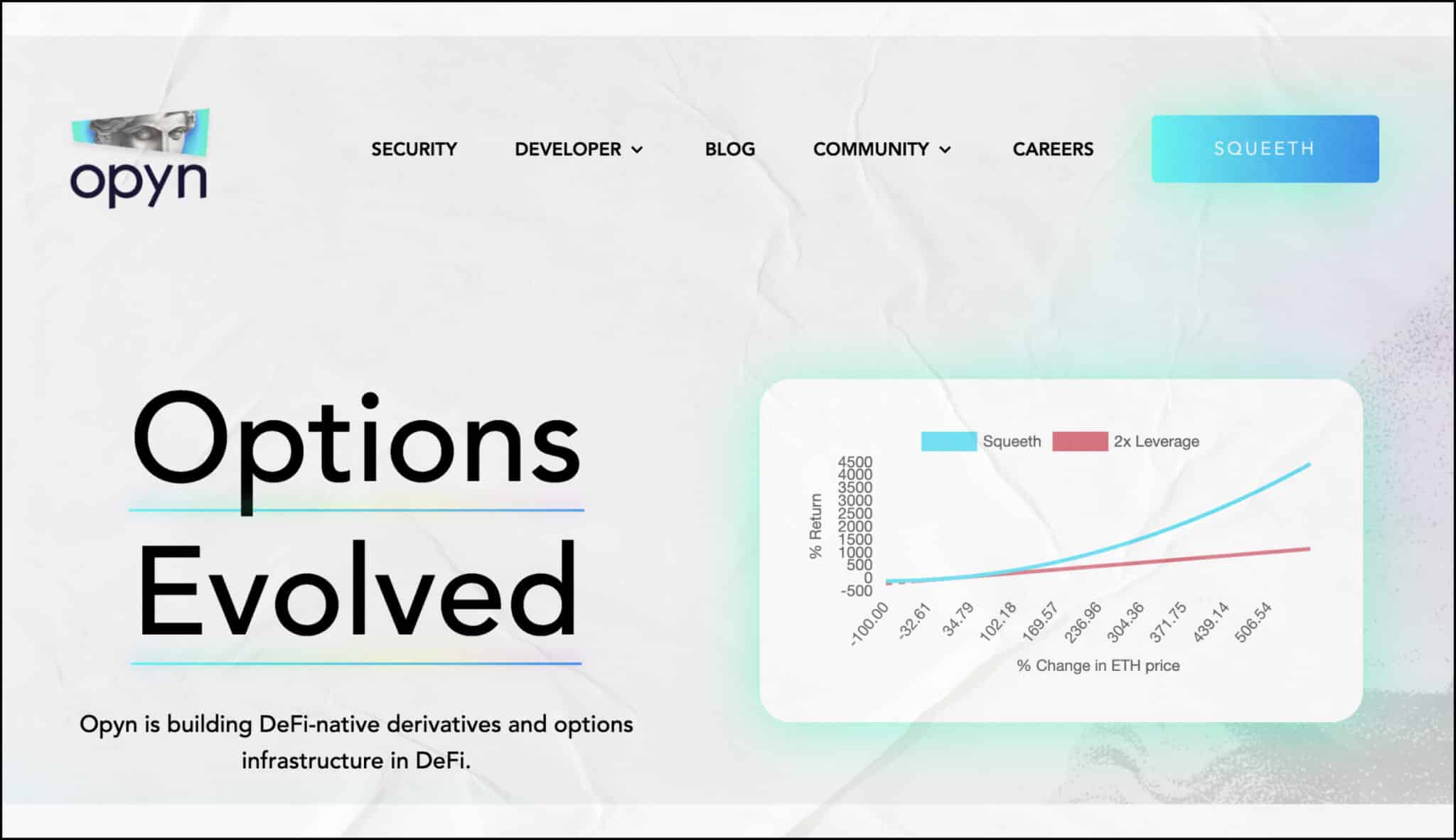 metamask
Experts in the field have long been talking about wallets that will launch their own tokens. So far, these have only been speculations, but there is plenty of evidence. Rivals Coin98 and Trust Wallet have already launched their branded tokens. And if Metamask succeeds, it will become an event of the same level as the big drops of Uniswap and ENS. Actionable strategy:
use the sharing function in the Metamask application;
use applications in the Ethereum ecosystem;
be an active Ethereum user.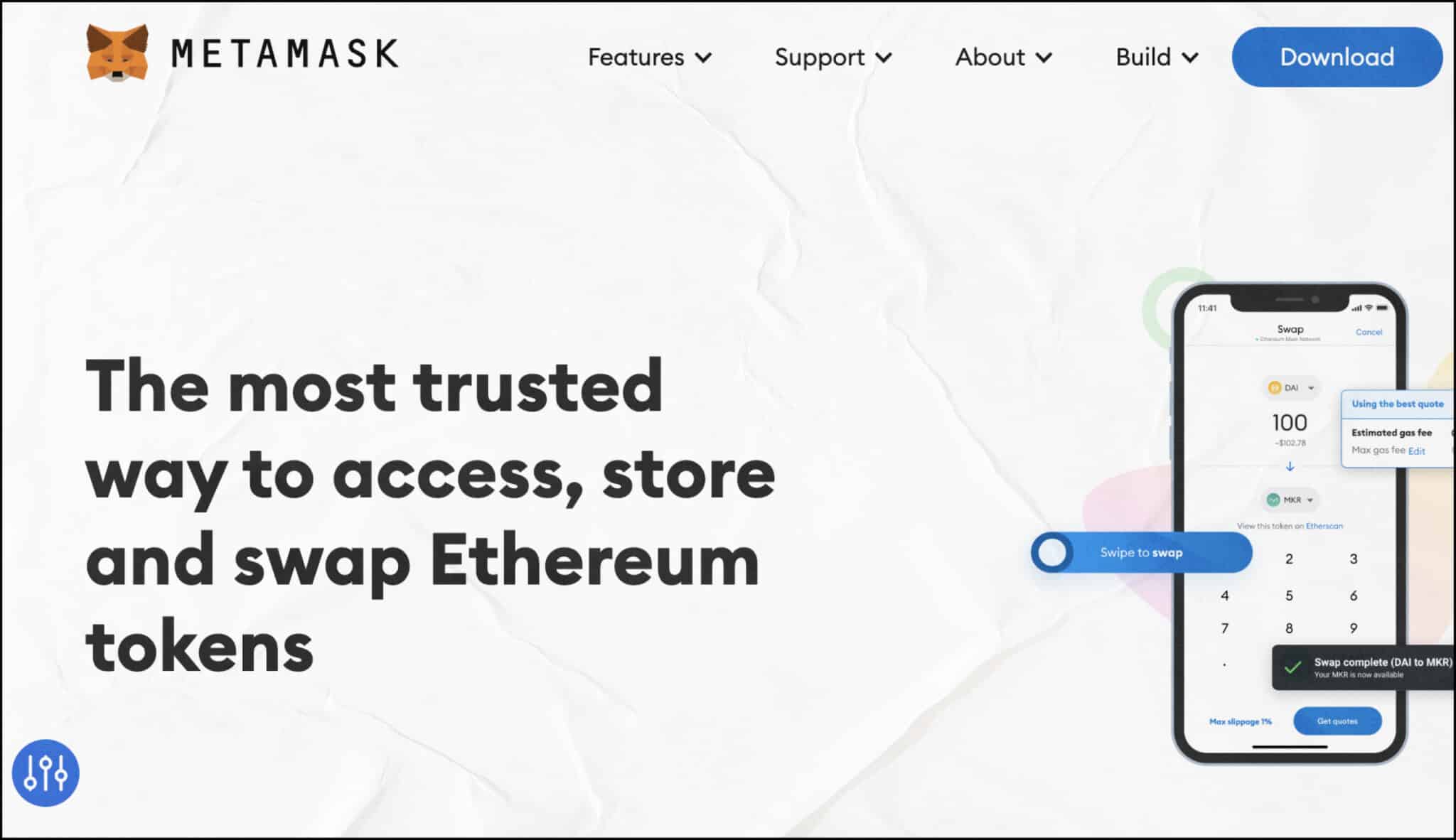 Across Protocol
The Across protocol is a bridge that allows users to send and receive digital assets between the Ethereum, Arbitrum, Optimism and Polygon networks without the need for a central exchange. This allows users on one blockchain to upload coins and apply them on another blockchain, often allowing them to take advantage of available fees or various applications on the internet. It is important to note that Risk Labs is aimed at the community. In this case, the community is responsible for distribution throughout the chain. This strategy has been in place for several months now, so something new can be expected. How to get a drop:
use bridges;
provide liquidity;
participate as often as possible in the development of the AcrossDAO system.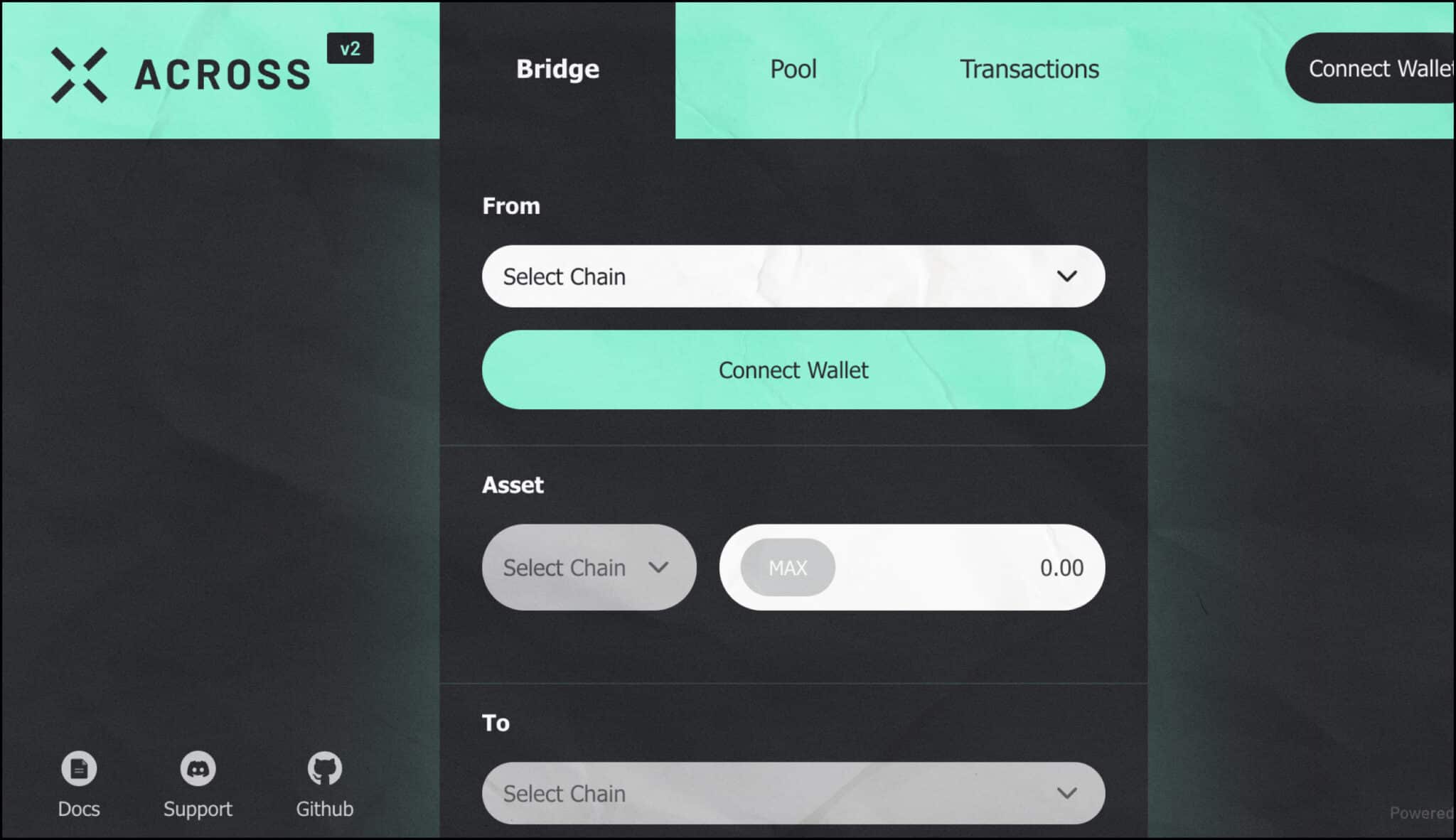 Zora
Not so long ago, Zora Labs developed a simple authentication system for the Web3 and Zorbs protocols. Therefore, there is a high probability that the team will introduce features that will facilitate the management of the protocol and DAO. Drop strategy:
creation and trading of NFTs on the platform;
creating your own Zorb ID;
use of products from the Zora ecosystem (for example, catalogs).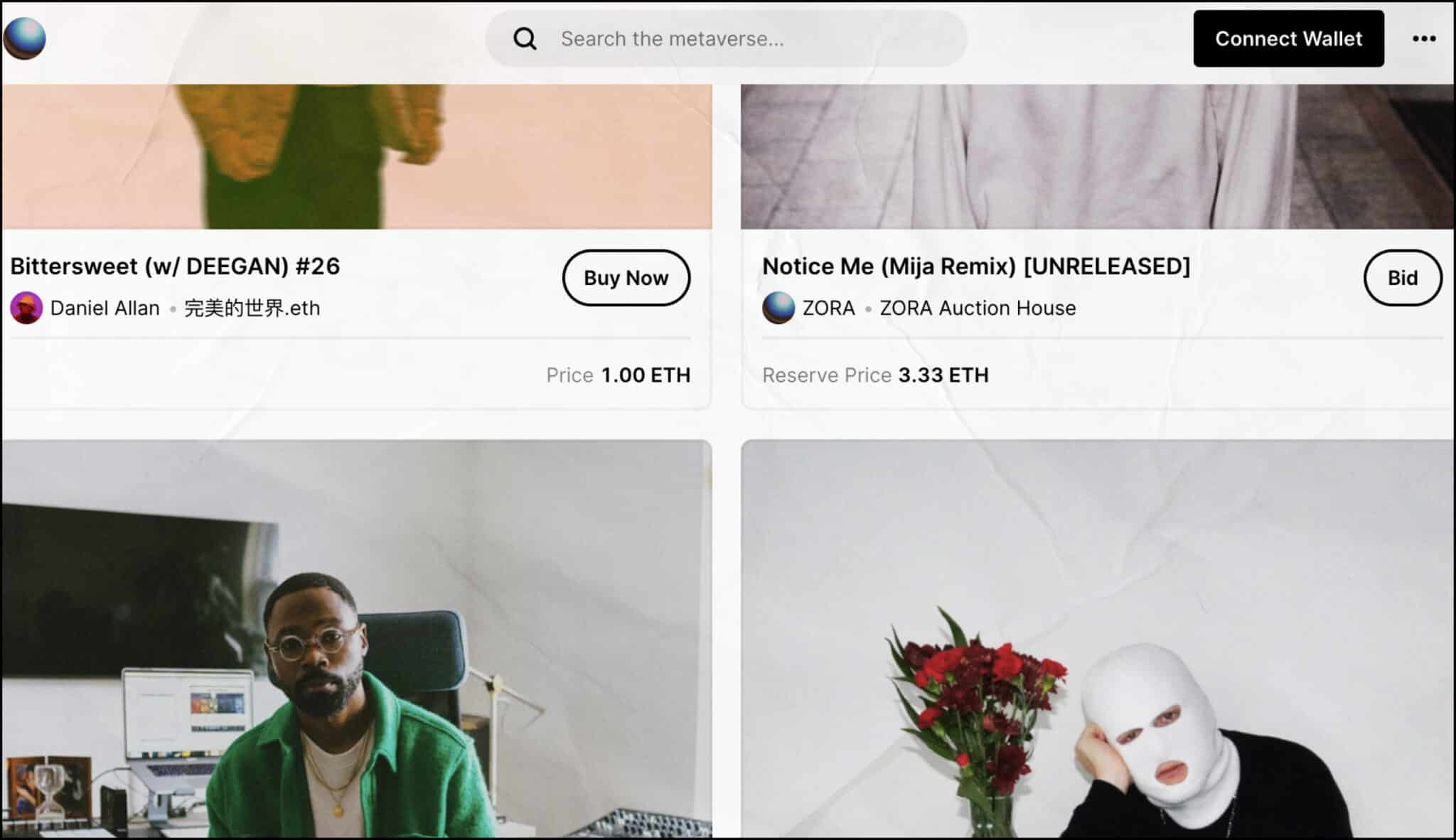 Free distribution of bitcoin and other altcoins – current airdrop offers for 2022-2023, the interface looks like this: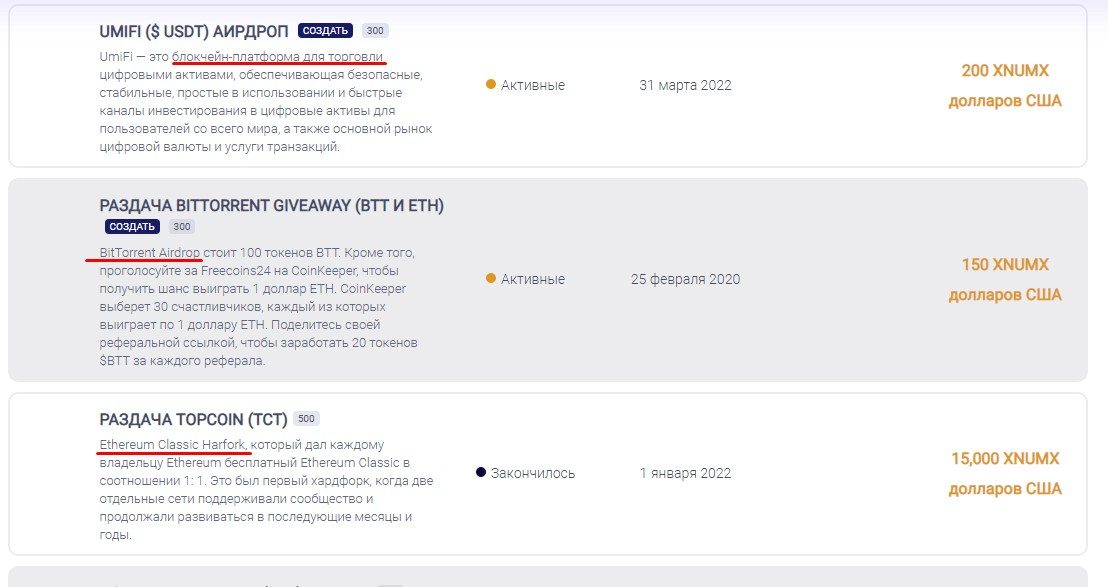 Airdrop pros and cons
Advantages:
the ability to receive cryptocurrencies for free;
learn about blockchain technology;
the opportunity to participate in new cryptocurrency projects.
Minuses:
some cryptocurrency resets have special conditions;
Cryptocurrency dumps can be a scam;
profits from the launch of cryptocurrencies are taxed.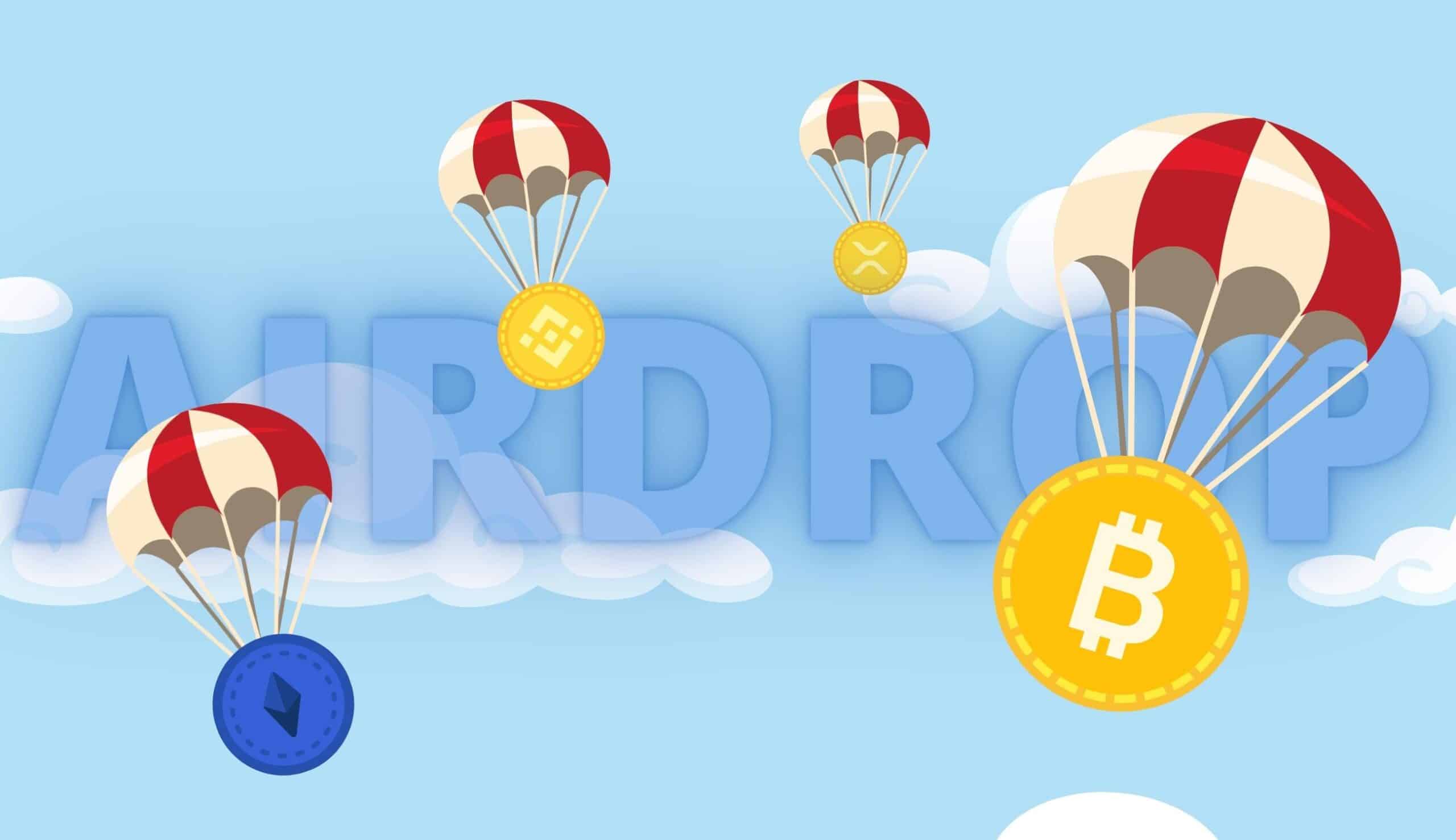 Some cryptocurrency resets have special requirements. It may be necessary to publicly publish information about a cryptocurrency or own a certain currency in order to reap the benefits. A compatible digital wallet is also required to receive a crypto airdrop. Thus, there are different types of airdrops, and each cryptocurrency project has its own requirements. But most airdrops have the same goal: to increase the level of knowledge and, in general, interest in the upcoming launch. Any user who has a cryptocurrency wallet can receive or apply for an airdrop, but they should always be very careful with their choice. It should also be taken into account that cryptocurrency dumps can be initiated by scammers: some launches are a tactic of gaining access to a large number of cryptocurrency wallets, stealing funds from these wallets.
Поделиться ссылкой: